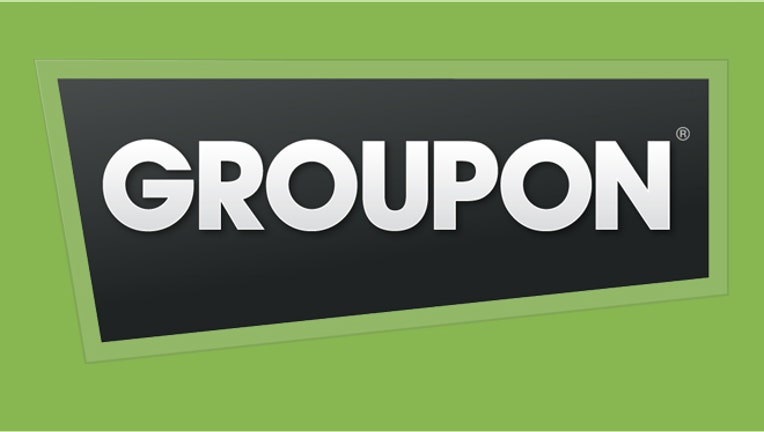 Energized by an 89% leap in sales, Groupon (NASDAQ:GRPN) revealed stronger-than-expected first-quarter profits on Monday, driving shares of the daily-deals company sharply higher in after-hours trading.
Chicago-based Groupon went public last year as part of a wave of new Internet stocks, but the company has seen its stock tumble well below its offer price amid skepticism about its business model and increased competition.
The company reported a net loss of $11.7 million, or 2 cents a share, last quarter, compared with a deeper loss of $146.5 million, or 48 cents a share, the year before.
Excluding one-time items, it earned 2 cents a share, compared with an adjusted loss of 41 cents a share, a year earlier. Analysts had been calling for EPS of 1 cent.
Groupon generated an 89.3% year-over-year surge in revenue to $559.28 million. North American sales soared 74.6% to $238.57 million, while international sales leaped 101.8% to $320.72 million.
"We are pleased to report a record quarter that demonstrates our progress in unlocking the opportunity in local commerce for merchants and customers worldwide," CEO Andrew Mason said in a statement.
Looking ahead, Groupon projected second-quarter revenue of $550 million to $590 million, translating to a 40% to 50% year-over-year jump. That compares favorably with the Street's view of $558.7 million.
The company also sees income from operations of $25 million to $45 million, compared with a loss of $101 million the year before.
Groupon swung to an operating profit of $40.17 million in North America, compared with a gain of $27.42 million overseas.
Extending a huge 18.54% gain during regular trading, shares of Groupon jumped 9.76% to $12.90 in after-market action on Monday. Even with those gains in mind, Groupon's stock is still trading well below its all-time high of $31.14 and IPO price of $20.
With Facebook's massive IPO looming later in the week, shares of related Internet stocks like LinkedIn (NYSE:LNKD) and online game maker Zynga (NASDAQ:ZNGA) have soared.
Groupon detailed a number of milestones in its earnings report, including a 140% increase in active customers to 36.9 million. The company also it worked with more than 100,000 unique merchants in a quarter for the first time.
As it continues to expand, Groupon said its headcount has increased to 12,548 at the end of last quarter from 7,107 previously.