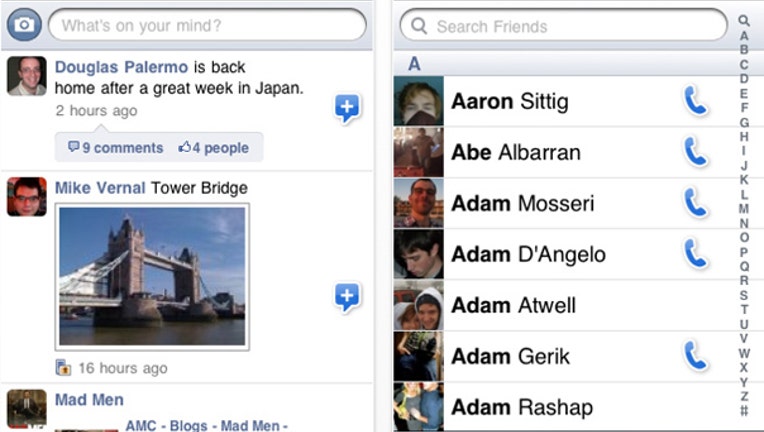 Welcome to OnSale at FOXBusiness, where we look at cool deals and insane bargains.
A new way of gifting lets you post your list for Santa on your Facebook wall. For shoppers with a tablet on their list, AT&T has a great deal for you and keep in touch with loved ones for free this season with a little help from Yahoo. The latest from Lenovo is perfect for the student on your gift list. And this high-tech coffee machine prepares morning beverages with the help of a smartphone.
Shared Gifting
A new way to give the gifts they REALLY want this season can be found on Facebook. It's called GiftSimple, and it's a gift registry that lets users post their wants on their Facebook walls, making it easier for gift givers and is sure to reduce the number of re-gifts next year. Friends are able contribute any amount for the gift list, and the recipient can take the cash at any time.
Skyrockets in Flight
AT&T has a very special holiday gift for those in the market for a new tablet.
The company is offering a great deal with the Samsung Galaxy Tab 8.9. The tablet boasts an 8.9" high-resolution screen, and a 1.5 GHZ dual-core processor. Those who purchase the Galaxy Tab 8.9 with a $39.99 monthly service plan will get a Samsung Galaxy S II Skyrocket Smartphone, which has Android 2.3.5 Gingerbread OS, an 8 Megapixel rear-facing camera with LED flash.
The deal requires a new two-year service agreement with a minimum monthly payment of $15. A DataPlus plan is also required. Order your new tablet here.
Free Messaging
Yahoo! (NASDAQ:YHOO) is making it easier – and cheaper – to send holiday wishes to friends and family near and far.
A new app called Hub for Android devices, lets you message anyone – including those without a Hub app. Users can even spreading holiday cheer texts without any messaging fees.
Messages are sent over WIFI or by way of a user's data connection. Hub is currently in beta status, and you can try it by downloading the app from Android's Marketplace.
Academic Notebook
Lenovo just introduced its latest ThinkPad, and this notebook is an affordable option for K-12 students on the go.
The X130e is built for heavy-duty wear and tear, with a top cover rubber bumper, stronger corners to reduce damage when dropped, stronger hinges, and a 1.2mm thick plastic to protect the LED panel. It weighs in at four pounds and has a battery life of up to 8.5 hours. The price tag is also very smart -- $469. It's set to be available for purchase Dec. 20.
Hi-Tech In-Home Barista
Coffee lovers who also love their gadgets will want to check out this new product from Scanomat, a Denmark-based company that offers sleek java makers for every kitchen.
TopBrewer is a stainless steel space saver that can be built into any counter or table top. The best part is that it's accessible via smartphone or tablet – you can have your macchiato or latte made for you before you even get out of bed. Contact Scanomat for more information about the TopBrewer, and download the iPhone or iPad app via Apple's (NASDAQ:AAPL) app store.
Know of a killer deal or insane bargain? E-mail the goods to OnSale@FOXBusiness.com and share the wealth.