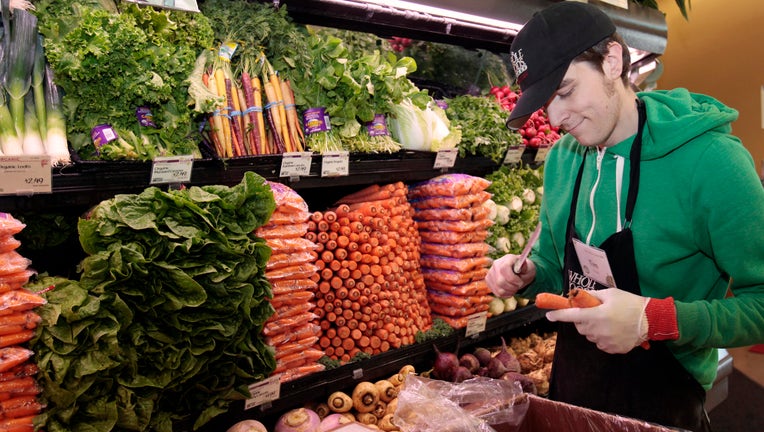 Whole Foods Market (NASDAQ:WFM) and grocery-delivery startup Instacart are piloting an in-store grocery pickup program, adding to Instacart's one-hour and two-hour delivery options.
Currently, the San Francisco startup delivers from approximately 50 Whole Foods locations in the 15 cities where Instacart operates: Atlanta, Austin, Boston, Boulder, Chicago, Denver, Houston, Los Angeles, New York City, Philadelphia, Portland, San Francisco, San Jose, Seattle and Washington, D.C.
In the next month, Instacart will begin piloting in-store pickup at select Whole Foods locations in Austin and Boston. Instacart CEO Apoorva Mehta said the two companies plan to expand in-store pickup to all 15 cities in the near future. Earlier this summer, Instacart announced a $44 million Series B led by Andreessen Horowitz, bringing total funding to $55 million.
"Instacart makes it extremely easy for our customers to buy Whole Foods Market products from fifteen cities and have them quickly delivered -- whether buying fresh ingredients for dinner tonight or sending healthy foods to loved ones in another city," said Walter Robb, co-CEO of Whole Foods Market. "We are thrilled to add this additional convenience for our customers."
With the Instacart app, shoppers receive free delivery on their first order. With subsequent orders, two-hour delivery costs $3.99, while one-hour delivery costs $5.99. In general, Instacart slightly marks up products, but Mehta said the company is removing any markup from the Boston and Austin pilot stores. Mehta said the markup is slight, and Instacart prices are "very close" to in-store prices.
Instacart will be relying on "embedded pickers" to help make the process more efficient. These specialized shoppers stay within stores and are trained to quickly shop for groceries, while another Instacart employee delivers the order.
According to Mehta, Instacart is seeing growth of over 30% month-over-month.