Grammys 2017: How a US-Based Hat Company Stole the Show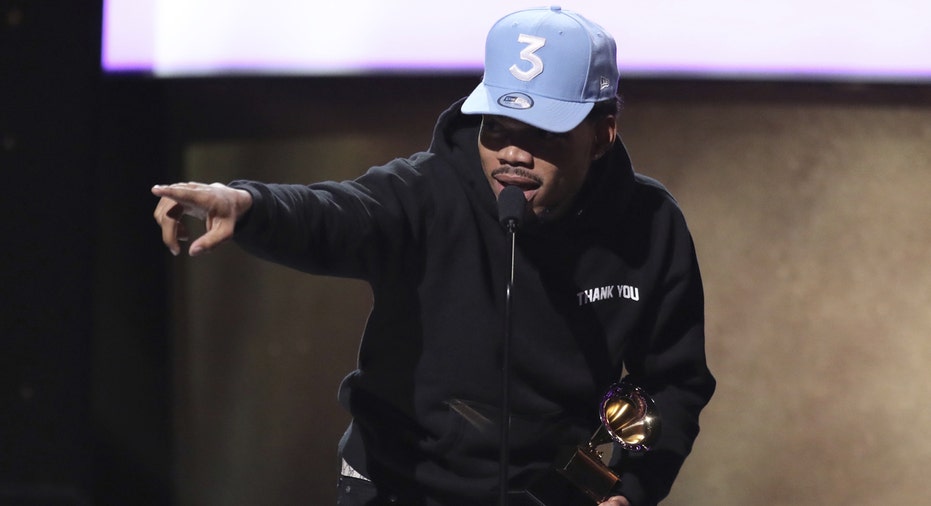 The world's top musicians took home plenty of hardware at the 2017 Grammy Awards on Sunday, but Buffalo-based hat manufacturer New Era was one of the night's surprise winners.
Chance The Rapper wore a New Era-made baseball hat on the red carpet and throughout the event at the Staples Center in Los Angeles. The hat, emblazoned with Chance's trademark "#3" and adorned with a New Era sticker and logo, generated $2.53 million in equivalent advertising value for the privately-held company, according to calculations by Apex Marketing Group.
New Era has manufactured and sold hats through an exclusive deal with the Chicago-based performer since last October. Chance, whose real name is Chancellor Johnathan Bennett, took home three awards, including Best New Artist, Best Rap Performance and Best Rap Album. His personal "#3" brand – meant to commemorate his award-winning third mixtape – earned $7.26 million in equivalent ad value during CBS' broadcast, according to Apex.
The headwear brand did not immediately respond to FOX Business' request for comment. Best known as one of the premier hat manufacturers in the sports world, New Era has partnerships with the NFL, MLB and NBA, and it has held naming rights for the NFL's Buffalo Bills' home stadium since August 2016.
New Era wasn't the only brand to benefit from a celebrity's wardrobe choices at the Grammys. Apex says singer Ed Sheeran generated $990,000 in ad value for Hoax, a British clothing company, when he wore the brand's T-shirt during his performance.
Aside from his deal with New Era, Chance The Rapper appeared in commercials for Nike (NYSE:NKE) and the Kit-Kat candy brand.