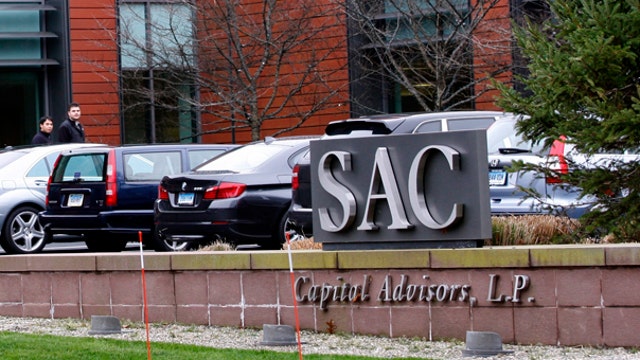 Federal prosecutors are seeking a settlement in the range of $1.5 billion to $2 billion in their criminal insider-trading case against embattled hedge fund SAC Capital Advisors, The Wall Street Journal reported Tuesday.
SAC's lawyers, meanwhile, are trying to negotiate a smaller settlement, and one that  would deduct from any final amount the $616 million fine SAC agreed to pay earlier this year in a civil case filed against it by the Securities and Exchange Commission.
SAC lawyers are expected to present a counter-offer to prosecutors in coming weeks,  said the newspaper, citing people familiar with the matter.
The Journal said negotiations between SAC and the government still are at an early stage and that any agreement would include an SAC guilty plea.
It's still uncertain whether any criminal charges will be filed against SAC's  billionaire founder Steven A. Cohen.
Prosecutors in New York indicted SAC Capital in a 41-page criminal complaint in July,  alleging that the firm systematically encouraged its employees to engage in numerous insider trading schemes to improve profits. According to the indictment, insider trading at SAC was "substantial, pervasive and on a scale without known precedent."
Cohen faces civil charges filed by the SEC accusing him of failing to prevent insider trading at the firm.
SAC and Cohen have denied the charges.