Got HAMP? Mortgage Payments Will Go Up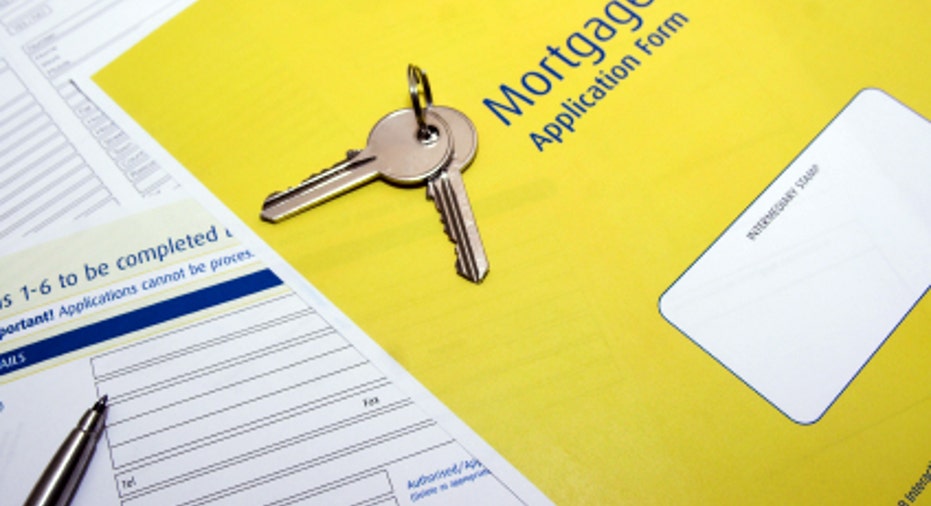 Monthly house payments will go up soon for homeowners who received government-sponsored loan modifications after the financial crisis.
The first wave of rate and payment increases will begin this year, affecting about 30,000 homeowners who modified their mortgages in 2009 through the Home Affordable Modification Program, or HAMP. Next year, more than 290,000 homeowners will see their rates reset. Eventually, the majority of homeowners who have received a HAMP refinance will pay more for their mortgages.
How government defines 'permanent'
This shouldn't come as a surprise to these homeowners because they were told that the "permanent" modifications were only good for five years at the time the modifications were done and their mortgage rates were reduced to as low as 2% per year.
Still, many people, including those who designed the modification program, didn't foresee that the economy wouldn't be fully recovered five years later, says Julia Gordon, director of housing finance and policy for the Center for American Progress.
"I know there was this idea that in five years surely the recession would be long behind us and we would be roaring along," she says. "But the recovery hasn't looked like that. The recovery has been uneven, both the general economic recovery as well as the housing market."
Here we go again?
Although they knew this was a temporary help, many of these homeowners have adjusted their budgets to the monthly mortgage payments they have been making for the past five years. With income levels stagnant since the financial crisis, affordability may be an issue for many.
What's the maximum rate? It's complicated
Under HAMP, once the five-year period expires, the rate can increase to up to 1% a year until it reaches the average market rate at the time the modification was done.
"The maximum rate depends on the modification year and ranges from a median of 3.5% in 2013 to 5% in 2009," says Mark McArdle, chief of the Treasury's Homeownership Preservation Office. "After all the interest-rate adjustments, 92% of homeowners will have an interest rate at or below 5%."
Planning for the rate increase
Homeowners should expect to be notified of the rate increase in advance. The Treasury requires mortgage servicers to provide notices on the rate resets no less than four months in advance and will request servicers to send a second notice about 60 to 75 days from the first reset.
Once homeowners are notified of or realize their mortgage payments will increase, they should be proactive about the situation if they think they can't afford the higher payments, says Eric Selk, executive director for Hope Now, an alliance of mortgage companies and other players in the mortgage industry.
"If you know your rate is going to reset in six months, reach out," he says. "Most people are going to hear from the lender one way or another, but you don't have to wait for that."
Servicers should be prepared to connect a borrower with independent counselors to review the borrower's finances and to offer alternative options or other programs that the borrower may qualify for, he adds.
Will there really be options for struggling borrowers?
It remains to be seen how flexible servicers will be in assisting borrowers when the time comes.
"Servicers are obligated by contract to maximize returns for investors," says Alys Cohen, a staff attorney for the National Consumer Law Center. "So, if the homeowner qualifies for a modification that also meets that test, they are required to offer it."
But that doesn't mean they will go out of their way to help homeowners, she adds.
"That said, servicers make a lot of money from collecting default servicing fees and often benefit from proceeding with foreclosure because they can collect their advances faster."
Depending on a borrower's financial situation, selling the house might be the only option left, Selk says. At least values have increased enough to put many mortgages above water.
"Your home may be worth more so you could sell and move into something more affordable," he says.
Why wasn't HAMP truly permanent?
Gordon says homeowners should have been given fixed rates at the time these HAMP modifications were done, even if that meant rates were slightly higher. She says she is not a critic of the program. While it is not perfect, HAMP did help many families and it was the first step to show servicers that loan modification programs can work, she explains.
"But the Treasury made the product and the process too complex," she says. "I never understood why you would design a loan mod with a step up" in rate.
The Treasury is aware of the challenge ahead, she says, but it's unclear what the department will do to help the families who can't afford the increases.
"I do think that the Treasury is on top of the issue and trying to come up with something they can do," she says. "The real test will be how aggressive the Treasury and other agencies are in trying to find a good solution."
Billions of dollars remain
There's still about $15.5 billion left from the money that was appropriated to the Making Home Affordable Program, which includes HAMP.
"There are resources available for homeowners who may struggle facing rate reset and the Treasury will continue to work to determine ways to prepare and help homeowners who will experience increases to their interest rates," McArdle said in an email when asked whether that money could be used to help struggling homeowners with rate resets.
Copyright 2014, Bankrate Inc.