GoPro Shares Can Keep Grinding Higher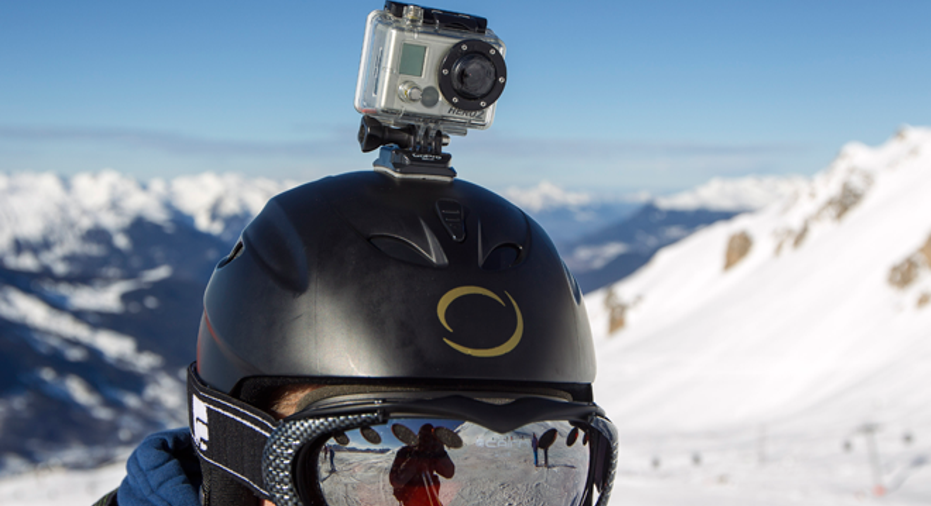 GoPro (NASDAQ:GPRO), the premier provider of wearable cameras, often used in extreme-action videos, recorded a 13% jump in its stock price Wednesday after a bullish forecast. Many on Wall Street think the shares can continue to grind higher.
Tavis McCourt, an analyst at Raymond James said: "June guidance was far stronger than we would have expected, and better than last year's seasonality." He raised his outlook on the stock to outperform on expectations profits can grow 25% annually through at least 2016 as the product line broadens.
The company now expects earnings of as much as $0.26 in 2Q and as much as $400 million in revenue.
The company touted the expanding market for its current HERO4 family and HERO cameras as helping drive overall growth. First quarter adjusted earnings were $0.24 per share, which increased sharply from $0.10 a year earlier. Revenue jumped 54% to $363 million. Both exceeded Wall Street estimates.
"We kicked off 2015 by delivering the second highest revenue quarter in GoPro's history," said GoPro Founder and CEO, Nicholas Woodman.
Sales outside of the U.S. were strong representing 57% and 53% of its revenue for the first quarter of 2015 and 2014, respectively.
"The solid bottom line results reflect the company's insulation from foreign currency translation losses; we were pleasantly surprised to learn that GoPro sells its products to distributors overseas in U.S. dollars, making it largely immune to currency fluctuation," Michael Pachter, an analyst at Wedbush said. He raised his price target to $70 and is keeping his outperform rating.
GoPro also reported that it shipped 1.3 million devices in Q1 2015, its third consecutive quarter of 1 million plus unit shipments.
GoPro also announced it has agreed to acquire Kolor, a leader in virtual reality and spherical media solutions.
"Another primary reason behind our upgrade is the acquisition of Kolor, a software company that stitches together 360 degree video views for virtual reality and other applications," noted McCourt. He believes the acquisition demonstrates the potential for GoPro to ultimately move beyond its current form factor capture devices.
Since its IPO in July of 2014 the stock has advanced 69%.