GoPro Revenue Surges on Wearable Camera Demand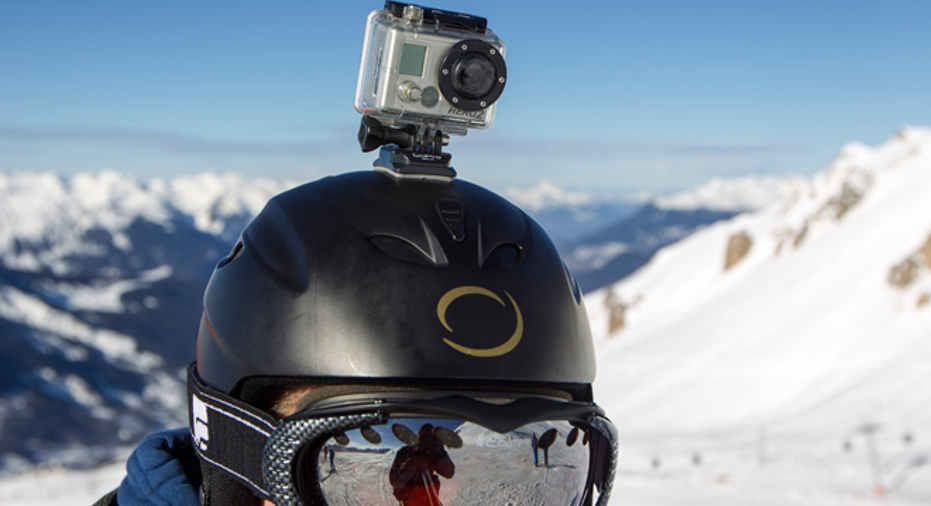 Action camera maker GoPro Inc (NASDAQ:GRPO) reported a much wider- than-expected increase in quarterly revenue, powered by strong demand for its wearable cameras used by surfers, skydivers and other action junkies.
GoPro's shares shot up 9.8 percent in extended trading on Thursday. The stock has been on a tear, having doubled since its market debut in June.
Videos taken using GoPro cameras, which can be mounted on helmets, boards, bikes and dog harnesses, have made a big splash on the Internet.
The company shipped 2.4 million cameras in the fourth quarter, helping boost revenue by 75.4 percent.
GoPro dominates the action camera market with a 94 percent share, while closest rival Sony Corp has a mere 3 percent.
The resounding success of GoPro's action cameras has prompted several companies such as Garmin Ltd, Panasonic Corp and Polaroid to launch their own offerings.
The market has also attracted the attention of Apple Inc. The iPhone maker was granted a patent in January for a wearable camera that could be mounted on bike helmets and scuba masks.
California-based GoPro launched the latest version of its flagship Hero camera and a cheaper entry-level camera in September, targeting holiday shoppers.
GoPro sold an average of 1,000 units per hour in the fourth quarter, said GoPro founder and Chief Executive Nicholas Woodman.
The company reported net income attributable to GoPro shareholders of $122.1 million, or 83 cents per share, in the fourth quarter ended Dec. 31, compared with $33.3 million, or 33
cents per share, a year earlier.
Revenue rose to $633.9 million from $361.5 million a year ago.
Analysts were expecting a profit of 70 cents per share on revenue of $580.3 million, according to Thomson Reuters I/B/E/S.
(Reporting By Subrat Patnaik in Bengaluru; Editing by Saumyadeb Chakrabarty)