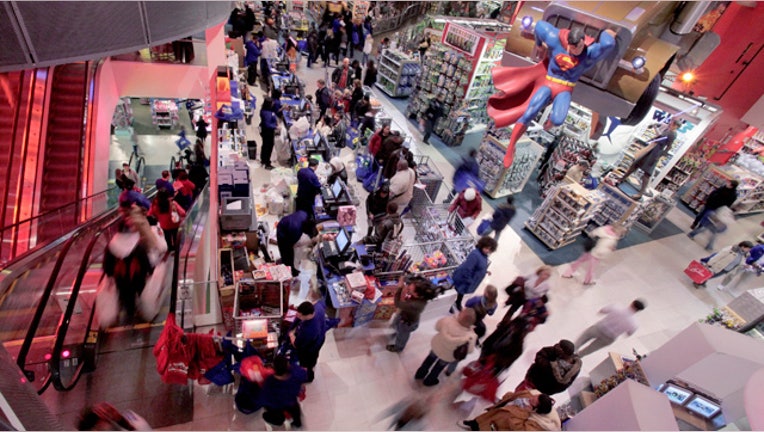 Welcome to OnSale at FOXBusiness, where we look at cool deals and insane bargains.
Google has a new, free tool to help you with your holiday gifting. Don't do any online shopping until you've added this to your browser. A California startup is bringing the salon experience to your doorstep… just in time for holiday party season. And this app aims to be your perfect shopping companion.
Santa's Helper
Internet search giant Google (NASDAQ:GOOG) has a great way to help you give and get the gifts on everyone's lists this season. Google Shopping provides 360 degree views of select products such as its holiday toy collection.
You can also store your favorite catalogs and products, and easily find great deals and discounts on popular items. With Google's Shortlist feature, you can save the products you like, add a note or comment, and share them with family and friends via social channels – a subtle hint for the gift givers in your life (and a good way to encourage them to share what's on their wish lists, too).
Sale-Finder
Before you do any shopping on Cyber Monday, you'll want to add the PriceBlink add-on to your Chrome, Firefox, Safari or Internet Explorer web browser.
PriceBlink automatically detects what you're shopping for and finds lower prices, coupons and discount codes online. It scans more than 4,000 online retailers to find the product you're looking for at a lower price.
The pop-up only works when you're doing a little online shopping and otherwise stays hidden. If you find something you want online, but want to wait to see if it goes on sale, you can create an account though PriceBlink, add the item to your Wish List, and get an email alert when the price drops. All you have to do is download it free here.
Discount Color
If you're looking to give yourself a little makeover before attending holiday festivities, but forgot to set a little aside from your holiday gift budget for a trip to the salon, you'll want to check out eSalon.
The California-based startup promises to provide salon-quality color by custom-blending a professional formula based your personal preference and color choice. The formula is then created and delivered to you for just $20 plus shipping, and contains a step-by-step instructional guide from a professional colorist.
The site also has how-to videos for a little extra help. Like what you get? You can sign up for eSalon's auto-delivery service and save 20%. And if you don't like what you get, you can get a replacement free of charge or a full refund. Check it out at eSalon.com.
By the Slice
Slice is a must-have app designed for deal hunters and online shoppers. Perfect for your bargain-hunting activities this Black Friday, Slice will store your orders and respective tracking numbers so you can see where your purchases are at any time and when they will be delivered. It also notifies you when select items go on sale and catalogs your purchase receipts in case you need to return anything or find a discrepancy on your credit card statement. The app is available for iPhone and Android devices.
Know of a killer deal or insane bargain? Email the goods to OnSale@FOXBusiness.com and share the wealth.