Google's 1Q Double Miss Sparks After-Hours Selloff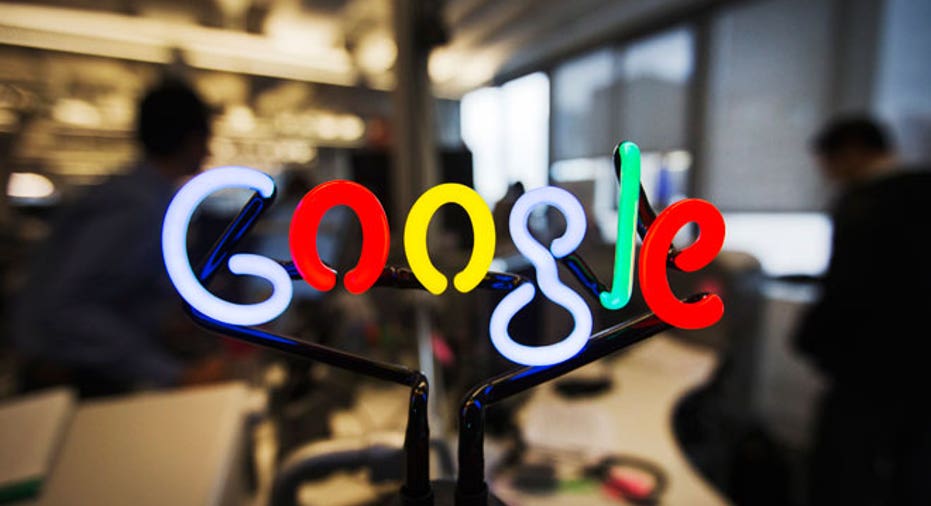 Google (NASDAQ:GOOGL) disappointed Wall Street on Wednesday by logging weaker-than-expected first-quarter results as the tech titan missed forecasts on two key search advertising metrics.
Shares of the company behind Gmail and Android dropped 6% in after-hours trading in the wake of the below-consensus figures.
Google said it earned $3.45 billion, or $5.04 a share, last quarter, compared with a profit of $3.35 billion, or $4.97 a share, a year earlier.
Excluding one-time items, the company earned $6.27 a share, missing the Street's view of $6.41.
Revenue increased 19% to $15.42 billion, narrowly trailing consensus calls from analysts for $15.54 billion. Domestic revenue totaled $8.76 billion, or 57% of total revenue, compared with 55% in the year-earlier period.
"We completed another great quarter," Google CEO Larry Page said in a statement. "We got lots of product improvements done, especially on mobile. I'm also excited with progress on our emerging businesses."
Paid clicks, a closely watched measure, jumped 26% year-over-year, but fell 1% from the fourth quarter. Analysts had been modeling for stronger annual growth of 28.7%.
Meanwhile, the cost-per-click fell 9% from the year before, compared with estimates for a drop of 8.4%. CPC was flat from the fourth quarter. This metric has been under pressure in recent quarters because advertisers pay less for ads clicked on by mobile users, who are less apt to make a purchase.
Google said traffic acquisition costs, or the portion of revenue shared with Google's partners, rose to $3.23 billion from $2.96 billion the year before. As a percentage of ad sales, TAC fell to 23% from 25%.
Operating expenses climbed to $5.34 billion, or 35% of revenue, from $4.07 billion, or 31% of revenue, the year before.