Google, Visa Team Up on Mobile Payments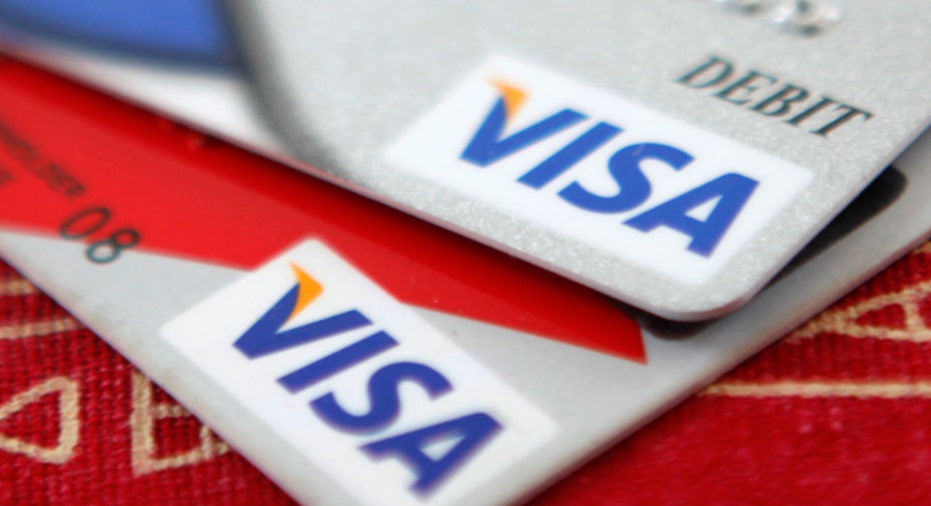 Google Inc has enlisted Visa Inc in its effort to push mobile payments, striking an agreement to allow Visa account-holders to pay for store purchases with their smartphones.
Visa comes onboard a ``Google Wallet'' project already supported by Citigroup, MasterCard, Sprint Nextel Corp and First Data. In May, the group announced a trial of a system that lets shoppers store money on phones and pay at checkout.
Rival Isis, a venture between Verizon Wireless, AT&T Inc and T-Mobile USA, has already signed partnerships with all the major card networks, including MasterCard and Visa.
But while Sprint announced the launch of the Google Wallet service Monday, Isis has said its rival service will not launch until early next year.
Google's system competes with plans by other top U.S. banks and mobile phone companies and employs near-field communication (NFC) technology, used widely in Asia.
On Monday, Google and Visa said the Internet search leader had received a worldwide license to Visa's ``paywave'' -- similar to Mastercard's PayPass -- enabling its installation on Android smartphones. Customers link their credit or debit bank accounts to Android phones with the Google Wallet app installed.
They can then tap their phones -- which come with an NFC chip -- at specially installed terminals at checkout to effect a purchase.
``This agreement extends Google Wallet to Visa account holders worldwide,'' said Stephanie Tilenius, Google's vice president of Commerce and Payments.
``This is a crucial step towards realizing our shared vision for the future of mobile commerce.''
For U.S. banks, mobile payments are a way to wean their customers off the use of cash and generate more revenue. Merchants pay banks a fee every time a shopper buys something with a credit or debit card and Google said it would not take a cut of those fees from the new pay-by-phone system. (Reporting by Edwin Chan; editing by Andre Grenon)