Google Unveils Android Pay, Google Photos and More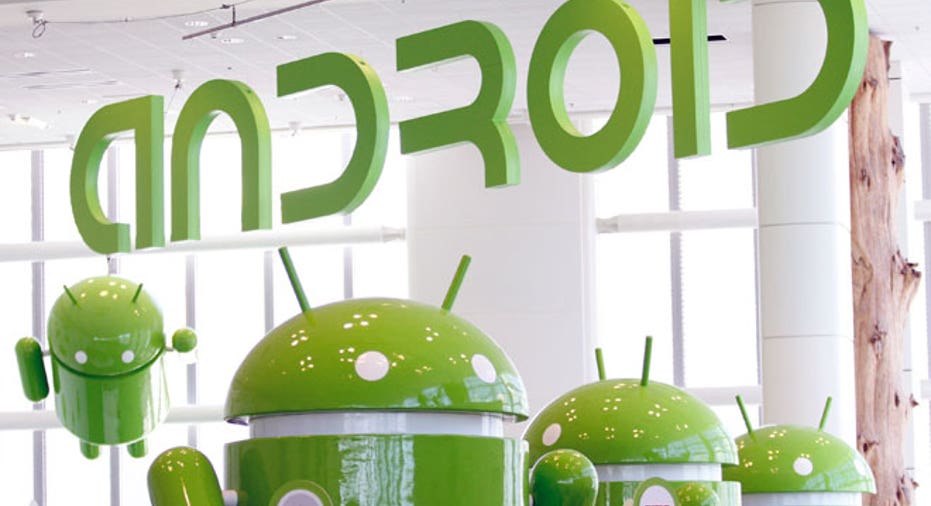 Google (NASDAQ:GOOGL) made a slew of announcements at its annual I/O developers conference in San Francisco on Thursday. The company unveiled Android Pay, Google Photos, a GoPro (NASDAQ:GPRO) virtual reality partnership and more as over two million people watched via livestream.
Android Pay
Google released its rival to Apple Pay (NASDAQ:AAPL), a mobile payments system that works on Android phones. Users will be able to store credit cards and pay for items with a tap, instead of opening their wallet. Loyalty rewards programs and offers with select retailers will automatically be applied at checkout. Google says over 700,000 stores are partnering with Android Pay, including McDonald's (NYSE:MCD), Best Buy (NYSE:BBY) and Macy's (NYSE:M).  The update is part of the new Android M operating system.
Google Photos
Google unveiled its photo service, which makes it easier to access photos across all devices. Photos will automatically be backed up and synced and Google will be offering unlimited free storage.  Google will also organize the photos by people and events, without user input needed. The service is already available for download.
Cardboard V2
Google showcased a new version of Cardboard, its virtual reality headset powered by Android phones. Google says there are now over 500 Cardboard apps and that more than 1 million viewers have been shipped. The company debuted Expeditions, which will let students take "virtual field trips" all over the globe. Google also previewed Jump, a virtual recording device that it has developed in partnership with GoPro (NASDAQ:GPRO), that enables people to shoot 360-degree videos. The clips will be viewable on YouTube.
More Announcements
Google said that HBO Now (NYSE:TWX) will now be available across all Android devices, including Android TV. The company also unveiled Project Brillo, an Android platform that will let developers build Internet-enabled devices for smart homes. Google also showcased a new version of Google Maps that will work without an Internet connection.