Google to Run Exclusively on Renewable Energy by 2017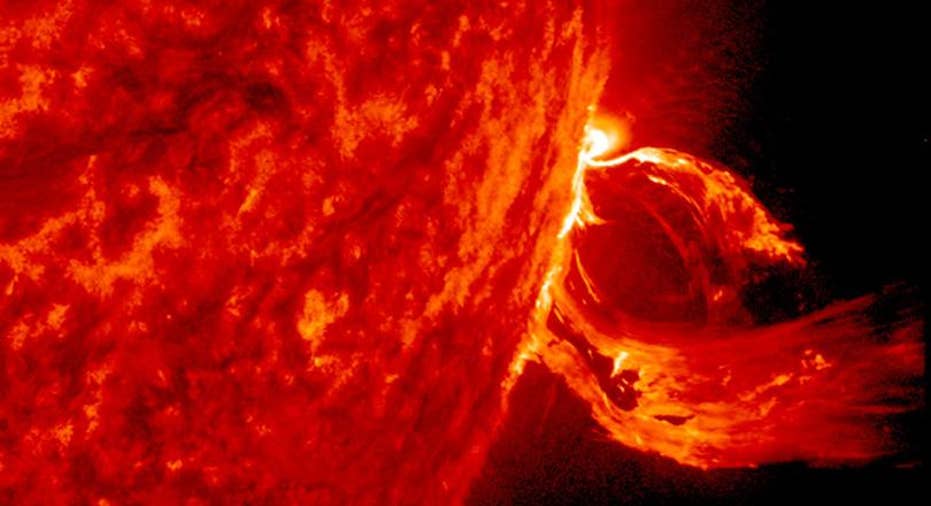 In a bid to reduce its carbon footprint and address climate change, Google announced Tuesday that it plans to buy enough solar and wind electricity by 2017 to power the entire company with renewable energy.
Doing so would be a significant achievement for a tech company the size of Google, whose massive data centers power much of the Internet. Google claims that it is already the world's largest corporate buyer of renewable power, with commitments reaching 2.6 gigawatts of wind and solar energy.
Those energy sources are "good for the economy, good for business and good for our shareholders," Google's senior vice president of technical infrastructure, Joe Kava, told the New York Times, in part because their costs have rapidly decreased in recent years. Solar energy is 80 percent cheaper now than it was six years ago, Google said.
Like other companies that have pledged to use only renewable energy, Google will still consume power from the grid. Since electricity generated from solar and wind flows into the grid, Google simply has to invest in enough turbines and solar panels to cover its total energy consumption to make good on its goal. And as the Times points out, it is nearly impossible to compare how much renewable energy Google will use to other industries, since energy consumption data is hard to come by.
Still, the voracious energy consumption of Google's data centers makes any attempt to reduce the company's reliance on fossil fuels noteworthy. It is also increasing the data centers' efficiency, and now claims that they are 50 percent more efficient than the industry average.
Facebook is also increasing the efficiency of its data centers. The first one it built, in Prineville, Ore., now boasts a power efficiency ratio of 1.07. That means the cooling equipment, lights, and heaters—anything that's not a computing device—consume just 7 percent of the facility's total energy usage.
This article originally appeared on PCMag.com.