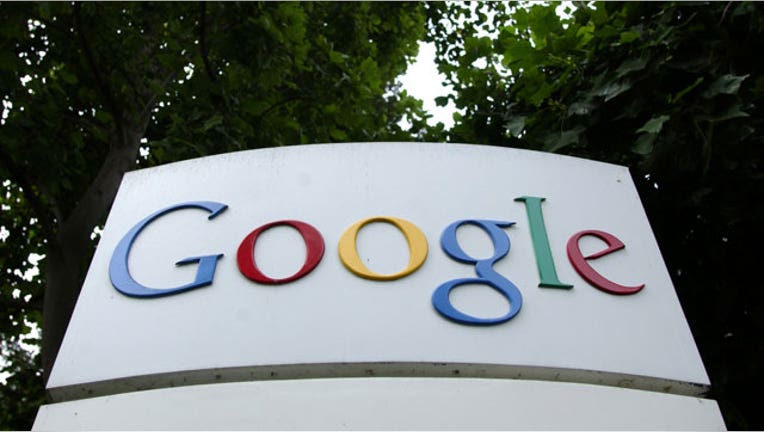 Google (NASDAQ:GOOG) beat the Street late Tuesday with a 6.6% rise in fourth-quarter profits as the technology heavyweight's revenue soared 36% despite another drop in the average cost per click.
Shares of Google, which have been under pressure of late, jumped about 4% in after-hours action on the results.
The company said it earned $2.89 billion, or $8.62 a share, last quarter, compared with a profit of $2.71 billion, or $8.22 a share, in the same period a year earlier.
Excluding one-time items, Google said it earned $10.65 a share, up from $9.50 a share the year before. That non-GAAP figure appeared to top the Street's view of $10.42.
Google said its consolidated revenue rose 36% year-over-year to $14.42 billion. Analysts had been calling for revenue of $12.34 billion.
Google said its aggregate paid clicks increased 24% year-over-year and by 9% from the third quarter of 2012.
However, the average cost per click, which is the amount of money advertisers pay Google, fell 6% from the year before, marking the fifth consecutive quarterly drop. The average cost per click gained 2% from the third quarter.
Analysts have been scrambling to mark down their estimates on Google, which late last week warned Wall Street that analysts may not be accounting for the company's December sale of its Motorola Home business to Arris Group for about $2.35 billion. Google said it plans to report sales and profits for the division as "discontinued operations."
"We ended 2012 with a strong quarter," Google CEO Larry Page said in a statement. "In today's multi-screen world we face tremendous opportunities as a technology company focused on user benefit. It's an incredibly exciting time to be at Google."
Google said its traffic acquisition costs, which highlights the chunk of revenue shared with the company's partners, jumped 25.7% year-over-year to $3.08 billion. TAC as a percentage of revenue stood at 25% in the fourth quarter, compared with 24% the year before.
Meanwhile, Motorola Mobile revenue stood at $1.51 billion last quarter, representing 11% of consolidated revenue.
Some analysts have expressed concern about Google's rising costs as the company has pushed into new endeavors like smartphones and tablets. Google said its operating expenses climbed 42.3% to $4.81 billion last quarter. That represents 33% of the company's revenue, compared with 32% of revenue in the fourth quarter of 2011.
Google employed 53,861 full-time employees as of the end of 2012, including more than 11,113 in Motorola Mobile, compared with 53,546 at the end of the third quarter. Google acquired Motorola Mobility in 2011 for $12.4 billion.
The report comes after Google's weaker-than-expected third-quarter results were released hours ahead of schedule in October due to human error at its financial printer.
Wall Street has soured a bit on Google in recent days, driving its stock down in four consecutive sessions including a 0.23% dip during regular trading on Tuesday.
But shares of Mountain View, Calif.-based Google soared 4.32% to $733.26 in extended trading on Tuesday.