Google Prepares 34-City Push For Ultra-Fast Fiber Service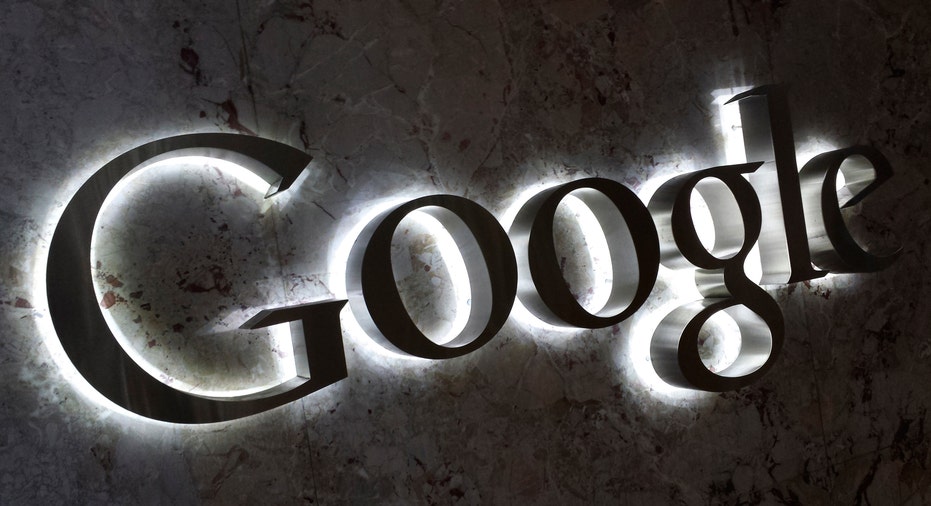 Google Inc (NASDAQ:GOOG) is exploring a major expansion of its super-fast "Fiber" TV and Internet service, which could extend the nascent network to 34 more U.S. cities and pose a competitive threat to home broadband providers.
Google executives told reporters on Wednesday the search company has reached out in recent weeks to cities from nine metropolitan areas around the country, including San Jose, Atlanta and Nashville, to discuss the feasibility of building out Fiber, which Google says delivers the Internet at speeds up to 100 times faster than average networks.
As Google delivers more music, videos and other content to mobile devices, it is increasing investment in ensuring it gets the bandwidth it needs. Web-access projects like Fiber could also help grow revenues beyond its maturing search business, and give it more insight into consumers' online habits -- which, in turn, is crucial to making ads more effective.
Google had initially billed its first Fiber broadband offer, launched in Kansas City last year, as a test project to spur development of Web services and technology. But industry observers speculate that the one-gigabit-a-second high-speed Internet service could become a viable business for the company, prompting traditional rivals such as AT&T to mount a defense.
"We continue to believe that Google Fiber is an attempt by Google to build a profitable, stand-alone business," argued Carlos Kirjner, senior Internet analyst for Bernstein Research.
"Google is taking the long view and we think in five or more years, it could turn out to be a significant, profitable business for Google and headwind for incumbents."
AT&T Inc said last year it was ready to build its own one-gigabit-per-second fiber network in Austin, provided it got the same treatment from local authorities as Google. AT&T CEO Randall Stephenson said in September he expects the telecoms carrier to expand that offer to "multiple markets" in coming years.
And Comcast Corp, which will become the largest cable provider in the country if it passes antitrust scrutiny for its proposed $45 billion acquisition of Time Warner Cable, argued to regulators this month that Google Fiber could threaten its business over time.
Google now provides Fiber service, at up to $120 a month, in the Kansas City metropolitan area. Last year, it announced plans to expand in Provo, Utah and Austin, Texas in 2014.
The consumer response so far in Kansas City has been "overwhelming," Kevin Lo, General Manager of Google Fiber, told reporters on a Wednesday conference call. He did not elaborate.
DISRUPTION AND EXPENSE
To make a difference to Google's overall business, which is expected to generate roughly $70 billion in revenue this year, Fiber needs to expand dramatically.
In a city of one million households for example, Google would reap a modest $288 million a year in subscription revenue if 20 percent of families were to sign up for its $120 monthly service. If it were able to enlist half the homes in the city, that could mean $720 million in annual revenue.
Fiber may not prove feasible for every one of the 34 cities under consideration. The company will make a final decision on which of those get Fiber by the end of the year, Lo said.
Building high-speed networks is a cumbersome process that typically requires tearing up streets and working with local governments to get access to utility poles and approvals.
Unlike in the past, when networks expand over time, Google's approach will be to build out all at once in specific urban markets.
Kirjner has estimated the cost of making Fiber available to 300,000 homes in the greater Kansas City region at $170 million. Expanding to 20 million U.S. homes, which Kirjner says is not likely for now, would cost $10 billion to $15 billion.
To minimize disruption to locals, Google will work with city leaders to make use of existing infrastructure -- such as conduits, and water, gas or electricity lines, Lo added.
"We plan to share what we learn in these 34 cities," vice president of Google Access Services Milo Medin wrote in a blogpost. "It might not work out for everyone. But cities who go through this process with us will be more prepared for us or any provider who wants to build a fiber network."
(By Edwin Chan; Reporting by Edwin Chan; Editing by Alden Bentley)