Google Nearly Bought Tesla in 2013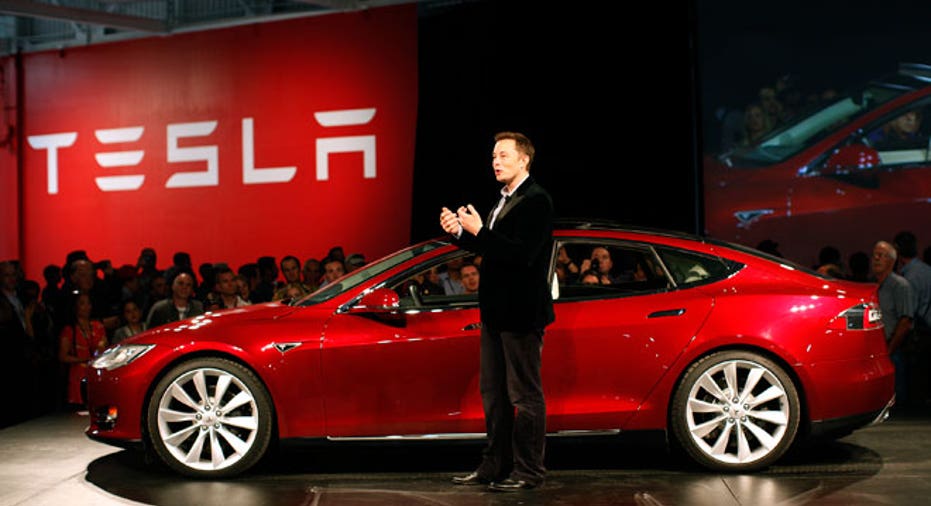 Tesla Motors (NASDAQ:TSLA) founder and CEO Elon Musk was on the verge of selling the electric car maker to Google (NASDAQ:GOOGL) two years ago.
According to Elon Musk: Tesla, SpaceX, and the Quest for a Fantastic Future, a new book due May 19 from HarperCollins, Musk attempted to negotiate a deal with his friend Larry Page, Google's co-founder and CEO, with Tesla on the brink of bankruptcy in early 2013.
Musk contacted Page in the first week of March 2013. The PayPal co-founder wanted Google to buy Tesla for around $6 billion and keep the automaker alive at least until Tesla released a mass-market electric car.
Page accepted the parameters and shook on the deal, author Ashlee Vance wrote. Tesla and Google soon began formal negotiations.
But Tesla reported its first-ever quarterly profit on May 8, 2013, thanks in part to a frantic effort to turn Model S preorders into sales. The proposed sale to Google was shelved.
Today, Tesla has a market value of approximately $25.9 billion.
News of the potential tie-up was included in a book excerpt published Monday by Bloomberg. A Google spokesperson said the company doesn't comment on rumors or speculation. Tesla didn't immediately respond to an inquiry from FOXBusiness.com.
Google climbed 2% to $543.14 in recent trading. Tesla shares ticked 0.2% lower to $206.30. The stock has nearly quadrupled since May 2013.