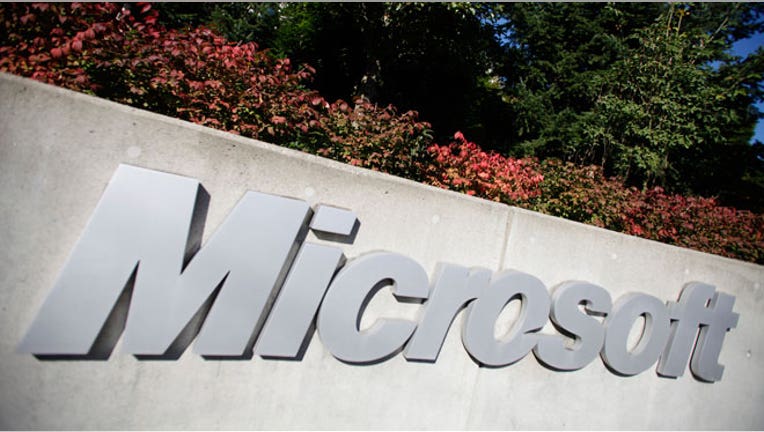 As the shift from cumbersome desktops to sleek slates accelerates in the next four years, Google and Microsoft will pose an increasingly big threat to Apple. However, knocking the iPad-maker off its pedestal may prove to be quite a feat.
Worldwide sales of tablets will surge by more than six-fold from 60 million in 2011 to 369.2 million by 2016, according to a projection by Gartner. So far, Apple (NASDAQ:AAPL) has dominated the market, controlling 66.6% of total sales in 2011 by Gartner's estimates.
"Despite PC vendors and phone manufacturers wanting a piece of the pie and launching themselves into the media tablet market, so far, we have seen very limited success outside of Apple with its iPad," Carolina Milanesi, research vice president at Gartner, said in a statement accompanying the report.
The release of the iPad 3, which includes a class-leading display, enhanced graphics and processing capability, along with a slew of other enhancements, will likely help solidify the Cupertino-based technology behemoth's hold over the market, according to Gartner.
Milanesi noted that competitors have "struggled to compete on price and differentiate enough on either the hardware or ecosystem."
"The situation has not improved in early 2012, when the arrival of the new iPad has reset the benchmark for the product to beat," she said.
Indeed, in 2012, Apple's marketshare is anticipated to tick lower by only 5.3 percentage points to 61.4%. Meanwhile, devices running Google's (NASDAQ:GOOG) Android platform that are made by various companies will account for 31.9% of the market. In total, Apple's sales may reach nearly 73 million, while Android sales hit 37.9 million – roughly half of Apple's.
Tablets: A New Frontier for Microsoft
Rekindling an age-old rivalry, Microsoft (NASDAQ:MSFT), which has been slow to enter the tablet arena in full force, may shake things up. The company that has historically been known for powering Windows PCs is expected to unveil Windows 8 this year. The company is touting the operating system as "a new Windows for new devices," according to its website.
Microsoft may tap into its deep expertise in the enterprise realm to build sales as it competes with Apple.
"Apple remains a consumer company first rather than a traditional IT supplier," Milanesi said via e-mail, adding that Apple is unlikely to provide a roadmap of product releases or provide bulk discounts that enterprises are generally used to. "It is the familiarity of a formula that works for them."
However, Milanesi isn't convinced that Microsoft will have the same supremacy it once held in the enterprise realm, saying Apple "has a very strong presence in enterprise in tablets … and we expect this to continue to grow."
Gartner expects Microsoft's tablet sales to hit 4.9 million this year and then jump to 43.6 million by 2016. From a marketshare perspective, it is expected to control just 4.1% of the market in 2012, up to 11.8% by 2016.
Another major stumbling block for Microsoft may be that enterprise sales are only expected to account for 35% of total sales by 2015, according to Gartner. On top of that, the model companies use to purchase slates may be different than makers expected.
Instead of purchasing the devices directly, many businesses will simply allow employees to use their tablets at work, meaning most will be "owned by consumers who use them at work."
The trend that is developing in the tablet market is a "very different picture from what we have known in the PC market," Milanesi said via e-mail.
Android's marketshare is forecast to jump roughly 9 percentage points from 2011 to 2016. However, Gartner worries that a lack of Apps, or small programs, designed specifically to leverage tablets' strengths and not smartphones designed on the same platform may pose a long-term challenge.
Still, the combination of Microsoft's entrance into the market, and a sizeable gain by Android, is forecast to send Apple's total marketshare falling from the 66.6% in 2011 down to 45.9% in 2016. Looking from an absolute level, Apple is forecast to sell 169.7 million units, compared to 137.7 million Android units, 43.6 million Windows 8 tablets, and 18.3 million designed by other companies.