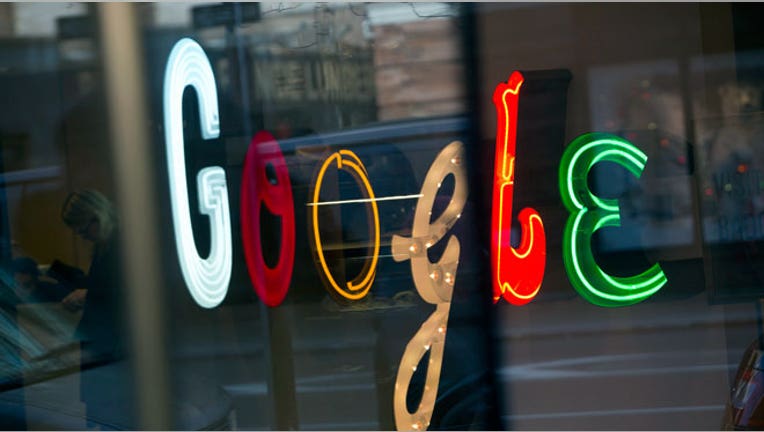 Internet behemoth Google (NASDAQ:GOOG) posted a lighter-than-expected 17% increase in fourth-quarter profits on Thursday, but the company's revenue growth exceeded forecasts thanks to soaring paid clicks.
Shares of the tech titan bounced between gains and losses in after-hours action following the mixed results and a dividend announcement.
Google said it earned $3.38 billion, or $9.90 a share, last quarter, compared with a profit of $2.89 billion, or $8.62 a share, a year earlier.
Excluding one-time items, it earned $12.01 a share, trailing forecasts from analysts for $12.20.
Revenue increased 17% to $16.86 billion, narrowly topping the Street's view of $16.75 billion. International revenue totaled $8.77 billion, representing 56% of total revenue, up from 54% the year before.
Google said aggregate paid clicks soared 31% year-over-year and 13% sequentially. The average cost-per-click fell 11% from the fourth quarter of 2012 and 2% from the third quarter of 2013.
Traffic acquisition costs, or the portion of revenue Google shared with partners, increased to $3.31 billion last quarter from $3.08 billion the year before.
"We made great progress across a wide range of product improvements and business goals. I'm also very excited about improving people's lives even more with continued hard work on our user experiences," Google CEO Larry Page said in a statement.
The owner of YouTube and Android revealed its board of directors approved a distribution of shares of Class C capital stock as a dividend to investors. The dividend record date is March 27 and will be payable on April 2.
Google's Motorola mobile segment generated $1.24 of revenue during the fourth quarter, representing 7% of total sales. That's down from $1.51 billion, or 11% of total revenue, the year before.
Google, which acquired Motorola's handset business in 2012 for $12.5 billion, announced a $2.91 billion deal on Wednesday to sell the division to Chinese PC giant Lenovo Group. However, Google held onto the vast majority of the division's valuable patent portfolio.
The tech giant has been on a buying spree of its own in recent months, capped off by a $400 million deal this week to acquire artificial intelligence firm DeepMind.
Google reported operating expenses of $5.50 billion, or 33% of total revenue, for the fourth quarter. That matches the 33% of revenue from the year-earlier period.
Shares of Mountain View, Calif.-based Google were recently up 0.25% to $1,138.25 in extended trading.