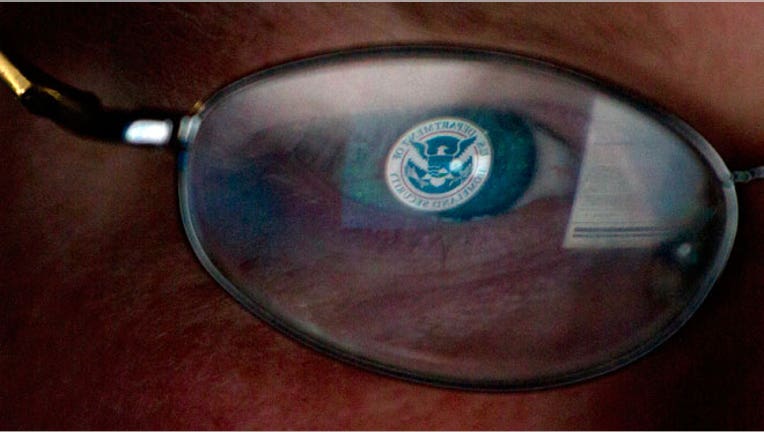 Google (NASDAQ:GOOG) may be investing in big brands like Ray-Bans ahead of the upcoming Google Glass launch, but new patent filings show the tech giant might one day look to ditch glasses altogether.
According to an amendment to an earlier U.S. Patent & Trademark Office application – first spotted by Patent Bolt – Google is designing tiny cameras into its future smart contact lenses that would enable a person to capture the world around them with the blink of an eye.
While Google first unveiled plans for an intelligent contact lens back in March, the update suggests that the Google research machine is continuing to focus on the next-generation wearable device despite putting the final touches on Google Glass, set to launch later this year.
"This goes into the theory of Google's experimental technologies," said Roger Kay, tech analyst and president of Endpoint Technologies. "A lot of these are just demonstrations that Google is alert and alive and creatively thinking of things."
While it first seems this contact lens extension would be cannibalistic to Google Glass, the technology interestingly would also be capable of processing image data such as light, colors, patterns, projects, faces and motion that could provide assistance to the digitally impaired.
The technology may have a long way until it can function as fluidly as Google Glass, but the image processing could -- sooner rather than later -- relay shades and colors to the partially blind, while recognizing dangerous surroundings and alerting the blind via a third-party device.
"Visual recognition technology is still pretty primitive," Kay said. "But it could be helpful for distinguishing between things."
Google in the patent refers to machine-learning capabilities and sensors built within the camera that would enable it to capture, say, an image of an approaching car at an intersection.
It would be able to take multiple recordings to determine the car is in motion, and transmit that data to a third-party device such as a smartphone that could then provide an audible warning to the user.
The facial recognition software – while many would find it intrusive if operated through a simple blink of the eye – could also serve useful in disaster recovery applications, or in law enforcement when identifying a suspect.
However, all of this is likely farther down the road, as Kay notes it takes hundreds of thousands if not millions of dollars to turn an invention into a prototype and a prototype into a safe, commercially-available device.
"It's a long way between that and engineering it so you can actually [produce] it safely and cheaply enough to be adopted by real people in the market," he said.
Meanwhile, Google was stirring the PR buzz around Google Glass on Tuesday, offering the device to an unlimited number of Americans with a spare $1,500.
It has been doubling down on the device in recent months, striking a branding deal with Ray-Ban and Oakley maker Luxottica (NYSE:LUX) in March to expand lens options. 
In January, Google gave the high-tech glasses a fresh design, including the option for subsidized prescription lenses, as it continues to take bolder steps to appeal to the masses.