Google Adds Group Plans to Project Fi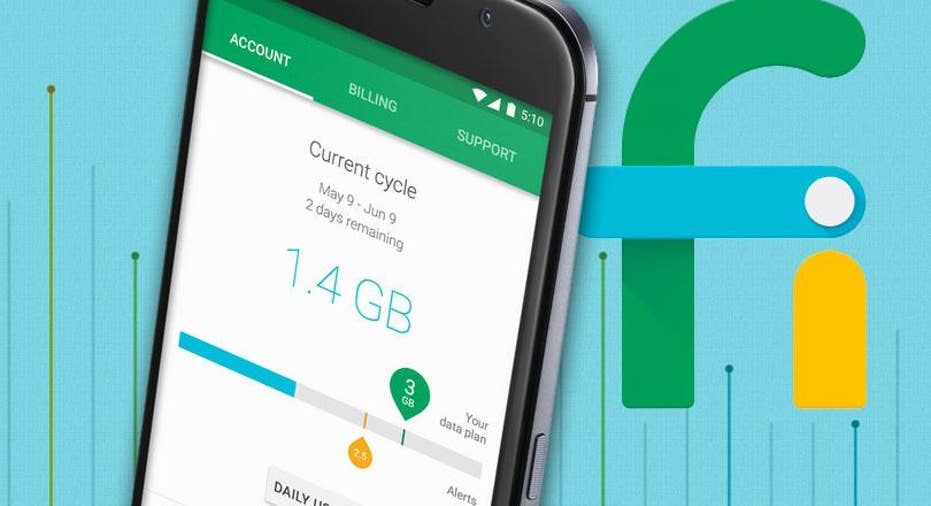 Google today unveiled a new group plan for Project Fi, its wireless service that harnesses the networks of several carriers and Wi-Fi to offer the strongest signal available.
Group plans allow up to six people on one account. Unlimited talk and text costs $15 per month for each extra line (the first line remains $20 per month) and data is $10 per GB. As with individual plans, you get a refund for unused data at the end of the month.
Google is explicitly referring to its new option as a group plan, not a family plan, encouraging customers to find groups of friends who may want to join forces for some cost savings.
Group plans come with additional options in the Project Fi app to help owners track the usage of everyone on their account. They can also set monthly data allowances for each line to avoid surprise overages.
Project Fi relies on Sprint, T-Mobile, or US Cellular when Wi-Fi is not available. It will also use Wi-Fi for voice calls if you have a strong enough connection. International data is charged at the same $10 per GB rate, although calls that aren't routed via Wi-Fi will cost an additional $0.20 per minute.
Project Fi's device compatibility is limited: it only works with Nexus phones and Google's new Pixel. If you don't already own one, Google will give you $100 off the Nexus 6P and $150 off the Nexus 5X when you buy and activate through Project Fi.
This article originally appeared on PCMag.com.