Google acquires utensil device that eases mealtime for people whose hands shake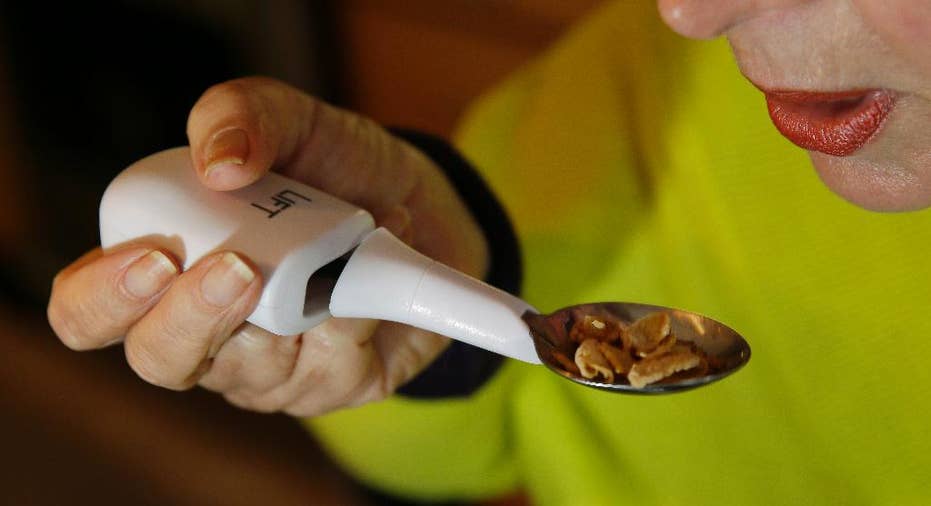 Just in time for the holidays, Google is throwing its money, brain power and technology at the humble spoon.
Of course these spoons (don't call them spoogles) are a bit more than your basic utensil: using hundreds of algorithms, they allow people with essential tremors and Parkinson's Disease to eat without spilling.
The technology senses how a hand is shaking and makes instant adjustments to stay balanced. In clinical trials, the Liftware spoons reduced shaking of the spoon bowl by an average of 76 percent.
Google got into the no-shake utensil business in September, acquiring a small, National of Institutes of Health-funded start up called Lift Labs for an undisclosed sum.
Other adaptive devices have been developed to help people with tremors — rocker knives, weighted utensils, pen grips.