Google 4Q Disappoints as Costs Rise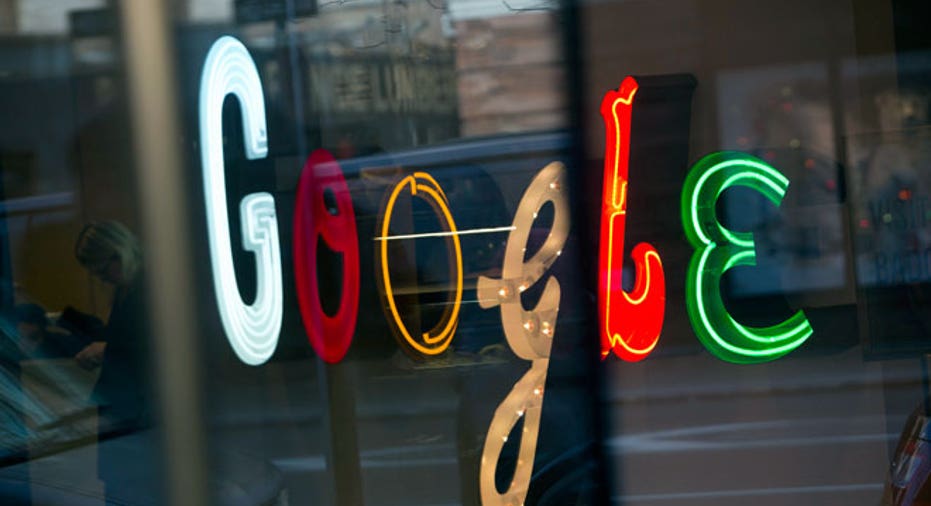 Google (NASDAQ:GOOGL) on Thursday reported a 41% increase in fourth-quarter earnings, but the results fell short of Wall Street expectations amid higher costs.
The search giant earned $4.76 billion, or $6.91 a share, up from $3.38 billion, or $4.95 a share, in the same period a year earlier. Excluding one-time items, adjusted earnings climbed 18 cents to $6.88 a share.
Revenue grew 15% to $18.1 billion. Google booked $12.43 billion in revenue from its websites, including search advertising. That reflects an increase of 18%. The network business generated $3.72 billion in revenue, up 6%.
Analysts projected a stronger adjusted profit of $7.11 a share and total revenue of $18.46 billion.
Google shares fell 2.4% to $500.65 in after-hours trading. As of Thursday's close, the stock has fallen 3.3% on the year.
Wall Street has been closely watching how Google capitalizes on the increasing popularity of mobile devices. While smartphones have lifted ad clicks, mobile ads typically cost less.
Google said prices paid for each ad click during the fourth quarter fell 3% year-over-year. Total ad clicks across Google's portfolio of sites increased 14%.
Traffic acquisition costs, the portion of revenue that Google shares with partners, widened to $3.62 billion from $3.31 billion. Excluding those costs, quarterly revenue came in at $14.48 billion, missing FactSet's estimate of $14.74 billion.
Operating expenses were up 35% at $6.78 billion.