Golf's 'Players Championship' Is Finally Going High-End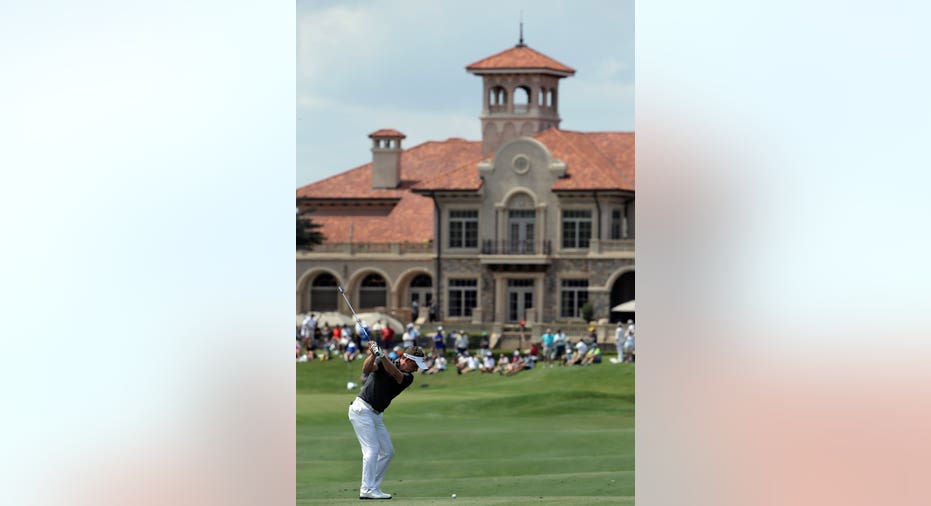 The PGA TOUR's flagship event, THE PLAYERS Championship, is teeing up a whole new level of experiences for the upscale fan as the event kicks off this week. While these well-heeled attendees will still be outside the course's ropes, their tickets allow them behind the velvet ones with admission to the inaugural PLAYERS Club.
High-end packages start at $5,000 for admission to these lounges and the clubhouse, akin to a backstage pass, from warm-ups right through Sunday's last putt.
"In previous years, we had things to offer, but not to this level compared to other top-tier entertainment events," explains Jared Rice, VP of sales and marketing for The PLAYERS CHAMPIONSHIP. "We were lacking something for the national or international company that said, 'I've got a few people who can hop on their private jet and money's no object, they want to do something extraordinarily special."
Golf apparel company Peter Millar is one such company that's been an early backer of the PLAYERS Club.
"The demand for premium experiences at sporting events continues to rise," says Todd Martin, president of Peter Millar's golf division. "What the PGA Tour has done in 2016 with the addition of the PLAYERS Club is bringing a whole new level of hospitality and service to the experience for its most discerning guests."
The tournament is played on a fan-friendly layout in Ponte Vedra Beach, Florida and is considered to be the fifth men's Major pro golf tournament--along with The Masters, US Open, British Open, and PGA Championship.
The competition on the course this week may rival any of those tourneys with many of the game's top ranked golfers committed to The PLAYERS, including Rory McIlroy, Jordan Spieth, Bubba Watson, and defending champion Rickie Fowler.
So What Does $5,000 Get You?
There will be private, on-course hospitality suites by the 18th green and another behind the tee box at the signature 17th hole. The white glove service will include stocking guests' favorite noshes and drinks, prepared by private chefs and mixologists. There's even a wine blending experience with Napa Valley's William Hill Estate Winery that allows guests to take home their custom blended vino.
For those attendees following the great golf action outside, there will be exclusive access to raw broadcast and greenside video feeds, as well as an enhanced channel to follow any golfer on any hole on the in-house flat screens. Oh, and there will be custom leaderboards in each suite to track the group's favorites on one screen.
There will also be custom merchandise and fittings available for these PLAYERS Club fans, who are given a $500 credit to stock up on shirts, hats, and other memorabilia as part of the package deal.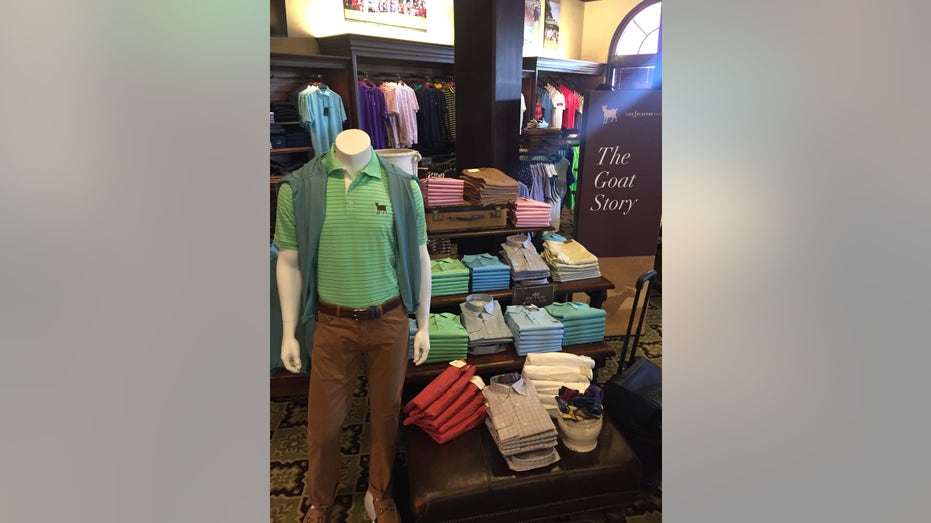 And for these high rollers there will be hand-rolled cigars on Saturday outside the clubhouse, no word yet if they'll be from Havana.
Clearly the tournament is going long the corporate set, although some individuals have bought these exclusive tickets.
There's Nothing Like Being There
Rice says, "As a tournament, the PLAYERS has the goal of growing national and international fans, and to attract the aspirational attendee who wants to sit courtside at the US Open tennis tournament, on Millionaire's Row at the Kentucky Derby, or the Rolex box at Wimbledon."
Those tough tickets and exciting experiences are Robert Tuchman's specialty. The executive with CAA Premium Experience, owned by CAA, has been in the premium fan experience for two decades. While he hasn't booked any clients to the PLAYERS Club yet, Tuchman likes what he's heard.
"I love what they're doing," he says. "I think (The PLAYERS) understands the opportunity to capitalize on the market for enhanced hospitality at golf events," said Tuchman who noted the growing influence of the younger generation. "Millennials specifically are seeking the added benefits of this type of hospitality experience."
Tournament officials would not disclose how many packages have been sold for this inaugural event.
Still Rice is keeping his eye on the ball, knowing that the experience of all fans must be elevated to compete not only with other Major events, but to combat the ever improving home viewing experience."It has to be much better than the in-home experience" he stressed.
CAA's Tuchman agrees, but he contends there's no substitute for the real thing. "Humans crave community and sharing in watching a big event. You can never replace being there live."
And that live experience, networking with friends, fellow fans, and of course, clients, is why some observers say the PLAYERS Club will remain a hot spot.