Golfers Spieth, Johnson vie for $10M FedEx Cup bonus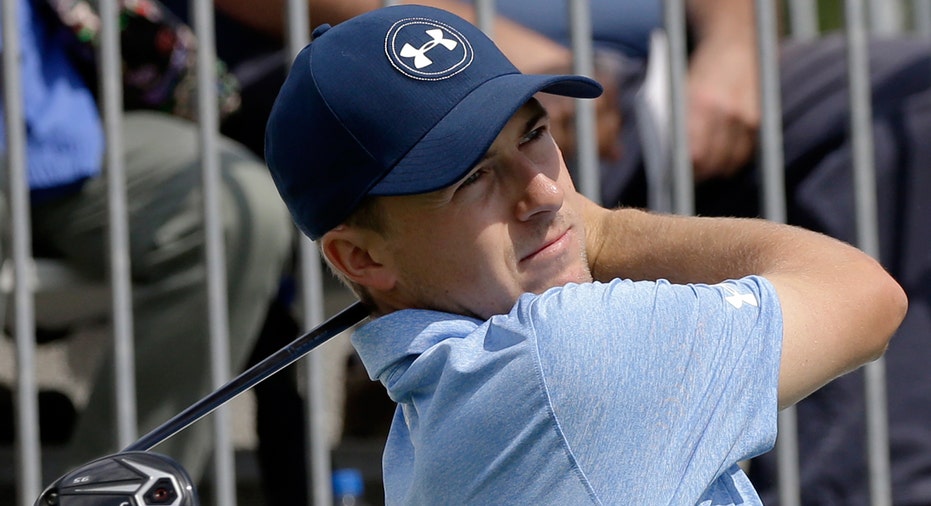 Dustin Johnson and Jordan Spieth are two of just five golfers who can lock up the 2017 FedEx Cup – and a massive $10 million bonus – by winning the TOUR Championship that tees off at East Lake Golf Club in Atlanta, Georgia on Thursday.
The TOUR Championship is the last of four FedEx Cup Playoff events that offer a $32 million in total prize money to golf's top performers of the year. Players earn points based on performance throughout the PGA Tour season, and the player with the most points after this weekend's event takes home the $10 million bonus.
Of 30 players eligible to participate in the TOUR Championship based on their FedEx Cup points, just five can win the $10 million bonus outright with a victory at East Lake – Spieth, Johnson, Justin Thomas, Marc Leishman and Jon Rahm. Spieth is favored to win the event and take home the FedEx Cup for the second time in the last three years.
The rest of the tournament field, which includes stars like Rickie Fowler, Hideki Matsuyama and Justin Rose, will need a bit of luck to earn the bonus. In addition to winning the TOUR Championship, each of the players outside the top-5 also needs some or all of the top competitors to finish poorly enough to fall out of the running. A full breakdown of the FedEx Cup-winning scenarios can be found here.
The FedEx Cup's major bonus payoff isn't the only money at stake this weekend. The TOUR Championship also carries an $8.8 million purse of its own, with $1.575 million awarded to the winner.
Spieth enters this year's event at the PGA Tour's money leader in 2017, with $9.1 million in on-course earnings. The winner of the TOUR Championship has also won the FedEx Cup every year since 2010.