Golfer Jordan Spieth, Coca-Cola Reach Sponsorship Deal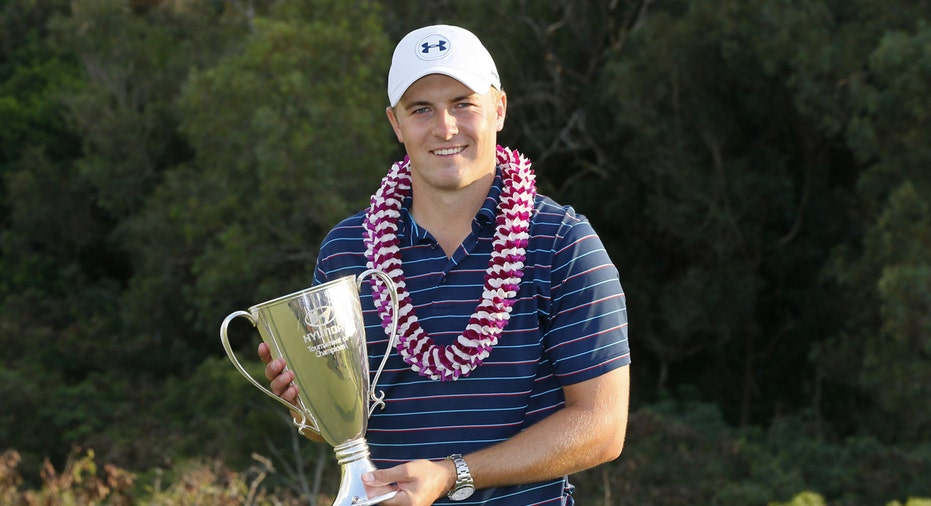 Golfer Jordan Spieth has signed a multi-year endorsement deal with Coca-Cola (NYSE:KO), the beverage corporation announced Wednesday. Financial terms of the deal were not disclosed. Spieth will represent Coca-Cola's eponymous soft drink brand and the company's Dasani water brand in advertising campaigns on television, digital and social media platforms, according to a press release. He will also be prominently featured in Coca-Cola's marketing campaign for the 2016 Summer Olympics in Rio de Janeiro, Brazil.
"Coca-Cola has always been associated with iconic sporting events and some of the world's greatest athletes, so this is an incredibly cool opportunity for me," Spieth said in a press release. "As a brand ambassador, I look forward to growing awareness for the sport of golf globally and engaging with fans in exciting new ways."
Spieth is the number-one ranked golfer in the world. He won five PGA Tour events in 2015, including the Masters Tournament, the U.S. Open and the Tour Championship, which Coca-Cola sponsored.
He made more than $12 million in prize money last year and earned an additional $10 million for winning the PGA Tour's FedEx (NYSE:FDX) Cup playoff event. Overall, the Texas native earned an estimated $53 million in 2015, including $30 million in earnings off the course, according to Golf Digest's annual rankings. Aside from his new partnership with Coca-Cola, Spieth has a lucrative equity-based sponsorship deal with sports apparel brand Under Armour (NYSE:UA) and agreements with AT&T (NYSE:T), Rolex and Titleiest.
"There is no question Jordan is a generational talent, even as his professional career is just getting started," said Stuart Kronauge, Senior Vice President of Brand Marketing for Coca-Cola North America. "As a company, what we admire most about Jordan is the way he has embraced being a role model. His actions, values and character both on and off the course make him an ideal Coca-Cola brand ambassador."