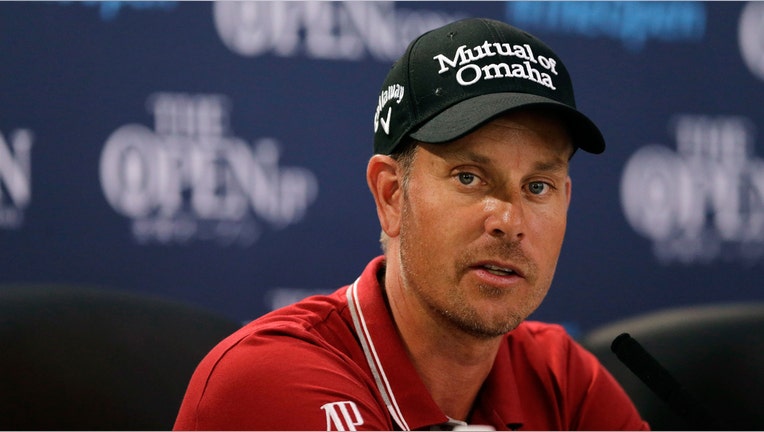 Henrik Stenson's rental home in Southport, England was robbed this week while the 41-year-old Swedish golfer attempted to defend his title at the 2017 British Open.
"I am extremely grateful that my family were not in the house at the time," Stenson said in a statement through management company IMG, according to ESPN.
Local authorities told ESPN that the unidentified thieves likely targeted the rental home during the day because they knew Stenson would be playing at Royal Birkdale Golf Club. Stenson said the culprits took all of his golf clothing for the week, as well as personal items like cash and jewelry.
"It is obviously very special for me to be playing here in front of the fantastic Birkdale crowds as the defending Open champion so I am going to try to not let this spoil the week in any way," Stenson added.
Stenson has five career PGA Tour victories and 11 wins on the European Tour. He secured his first career major tournament win at last year's Open Championship.
Stenson ranked as the world's 11th highest-paid golfer in 2017, with more than $14 million in earnings, according to Golf Digest's annual list.