Goldman, Visa, Nike Added to Dow; BofA, H-P, Alcoa Dropped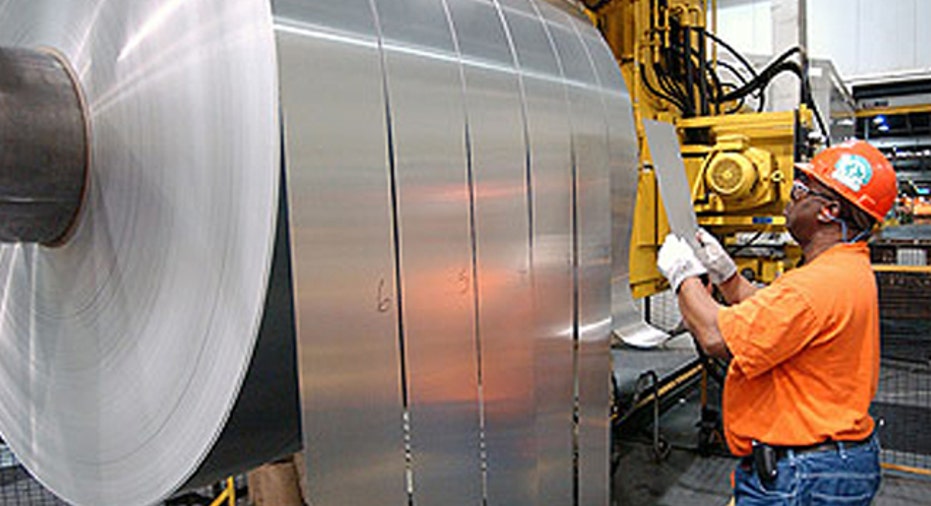 The Dow Jones Industrial Average is losing long-time blue-chip companies Alcoa (NYSE:AA), Hewlett-Packard (NYSE:HPQ) and Bank of America (NYSE:BAC) in what marks the index's largest shakeup since 2004.
The companies are being replaced by Visa (NYSE:V), Goldman Sachs (NYSE:GS) and Nike (NYSE:NKE).
Alcoa will be dropped from the Dow Industrials after serving as a Dow component for the last 54 years. It is being replaced by Nike, which the DJIA's index committee says helps to diversify the index's consumer discretionary sector. The Oregon-based athletic-apparel maker, currently ranked 59th on the S&P 500 in market cap, saw its shares climb 2% to $66.72 in recent trade.
Meanwhile, payments giant Visa will replace computer maker H-P, while Goldman is swooping in for BofA.
In a statement, S&P Dow Jones Indices said the changes were prompted by the low stock price of the three exiting companies and the Index Committee's desire to diversify the sector and industry group representation of the index.
"That will make the Dow a better index, a better measure of what's going on in the market," said David Blitzer, Chairman of the Index Committee.
The shake-up, which marks the first "three for three" change to the benchmark stock-market index since April 2004, are expected to take effect after the market closes on Sept. 20.
Blitzer said he anticipates a "smooth" open on Monday, Sept. 23, with any downward pressure deriving from the announcement dissipating by the end of the week.
"The Dow is going to look and act very differently going forward"
Dan Greenhaus, chief global strategist at BTIG, said the change is noteworthy due to the fact that the Dow is price-weighted compared with the S&P, which is market-weighted. The changes will move up the index's median price.
"As of yesterday's close, V would become the second most important stock in the index and GS the third most important," Greenhaus said in an e-mailed note to clients. "By definition then, the Dow is going to look and act very differently going forward."
For example, Alcoa and BofA together make up just 1.1% of the total index at their current prices, while heavyweights Chevron (NYSE:CVX), 3M (NYSE:MMM) and IBM (NYSE:IBM) together make up 22% of the entire index.
Shares of Alcoa were trading at around $7.98 recently, while those of BofA were near $14.52. Compare that with the index's newcomers Goldman Sachs and Visa, which were trading at $163.15 and $182.35, respectively.
"Leaving aside NKE/HPQ, you've replaced two stocks that essentially don't matter in AA and BAC with two that do," Greenhaus said.