Goldman Upgrades RIM, But Lowers Price Target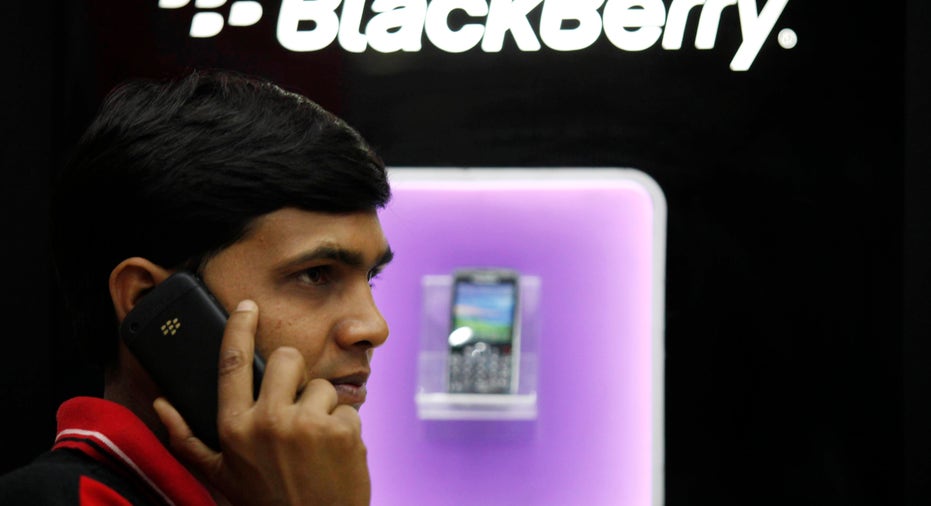 Shares of Research in Motion (NASDAQ:RIMM) edged up nearly 4% on Wednesday morning after Goldman Sachs (NYSE:GS) upgraded the smartphone manufacturer to "neutral" from "sell."
The move comes as the Canadian BlackBerry maker continues to fight off fierce competition from Apple (NASDAQ:AAPL) and Google's (NASDAQ:GOOG) Android, and struggles to regain confidence from customers after its largest-ever service disruption last month left millions without access to the web.
RIM's shares have fallen more than 70% since hitting a 2011 high of $70 in February.
In a note to clients, Goldman analyst Simona Jankowski said she was upgrading the company because its current valuation already reflects any fundamental concerns about the troubled smartphone creator, according to a report by Reuters.
The analyst lowered her price target on the stock to $18 from $22, due partially to RIM's forecasted drop in earnings, but said the company is worth about $9.6 billion, which is in line with its current market capitalization.
The upgrade comes a day after Northern Securities raised its rating to "speculative buy" from "sell" and its price target to $26 from $18.