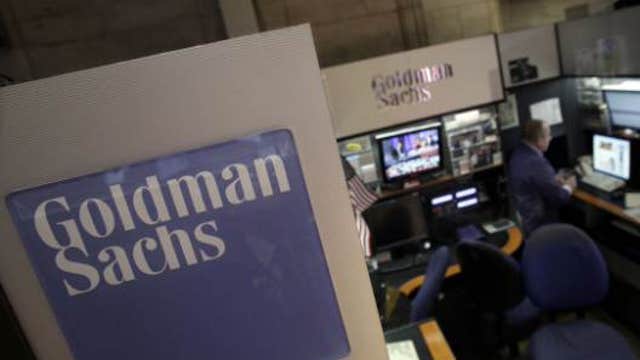 Goldman Sachs Group Inc (NYSE:GS) reported a first-quarter profit on Thursday that handily beat analysts' expectations, driven by a burst of trading in fixed-income and currencies.
Goldman said its net income applicable to common shareholders rose to $2.75 billion, or $5.94 per share, for the quarter ended March 31, from $1.95 billion, or $4.02 per share, in the same period of 2014.
Analysts on average had expected earnings of $4.26 per share, according to Thomson Reuters I/B/E/S.
The bank's quarterly earnings were the highest since the first quarter of 2010.
Goldman's shares were up about 0.5 percent at $201 in premarket trading.
Goldman has been more committed to fixed-income and commodities trading than some rivals, with Chief Executive Lloyd Blankfein arguing that his bank will be able to capture market share by staying in trading areas others are abandoning in the face of new capital rules and a slump in client activity.
That strategy paid off latest quarter.
Revenue from trading fixed income, currencies and commodities rose 10 percent to $3.13 billion.
That accounted for about 30 percent of total net revenue, which rose 14 percent to $10.62 billion.
Goldman Sachs became the top commodities bank by revenue last year, overtaking rival JPMorgan Chase & Co <JPM.N>, analytics firm Coalition has said, but the bank does not break out revenue from commodities trading.
Investment banking revenue rose 7.1 percent to $1.91 billion, the highest since 2007.
(Reporting by Sweta Singh in Bengaluru; Editing by Ted Kerr)