Goldman Sachs Posts Big 1Q Beat Despite Trading Slowdown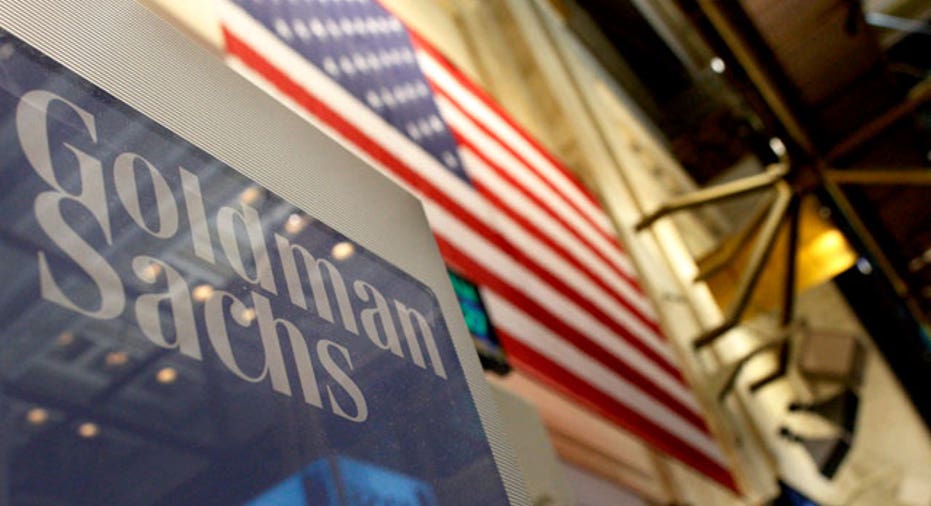 Goldman Sachs (NYSE:GS) logged a 10% slide in first-quarter earnings on Thursday amid lower trading revenue, but the Wall Street heavyweight's results still easily eclipsed expectations.
Shares of the New York-based investment bank rallied 2% in the wake of the double beat.
Goldman said it earned $2.03 billion, or $4.02 a share, last quarter, compared with $2.26 billion, or $4.29, a year earlier. Analysts had called for more modest EPS of $3.45.
Revenue slid 7.6% to $9.33 billion, easily trumping the Street's view of $8.7 billion.
"We are generally pleased with our performance for the quarter given the operating environment," Goldman CEO Lloyd Blankfein said in a statement. "Our collection of businesses gives the firm significant room for growth as economic conditions broadly improve and we continue to remain focused on prudently managing our capital and cost structure."
Goldman said revenue from its institutional client services division fell 13% to $4.45 billion. Fixed income, currency and commodities revenue dropped 11% to $2.85 billion due to lower revenue in interest rate products, currencies, mortgages and credit products. The bank said the environment remained "challenging" and activity stayed "low."
On the other hand, investment banking revenue jumped 13% to $1.78 billion, marking the highest quarterly performance since 2007. The division's growth was driven by a 41% surge in financial advisory revenue to $682 million amid growth in Europe.
Underwriting revenue was flat at $1.10 billion as lower debt underwriting revenue offset higher equity underwriting revenue.
Goldman's investment management arm generated a 20% jump in revenue to $1.57 billion thanks to a record $1.08 trillion of assets under management.
Expenses fell 6% to $6.31 billion, which was 21% higher than the fourth quarter.
Compensation and benefits expenses declined 8% year-over-year to $4.01 billion amid the lower revenue. However, the ratio of compensation and benefits to net revenue was flat at 43%.
Wall Street cheered Goldman's results, driving its shares 2.01% higher to $160.38 in premarket action. The bank's stock has dropped 4.7% so far this year, though it remains up about 40% over the past 12 months.