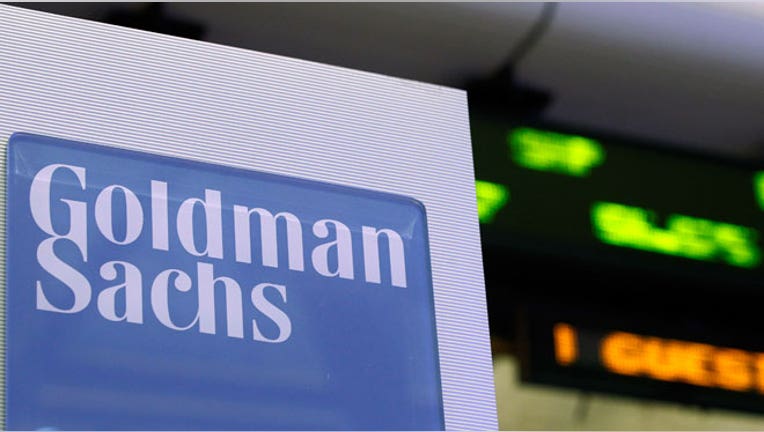 Despite a 23% slump in net income, Wall Street heavyweight Goldman Sachs (NYSE:GS) revealed first-quarter results on Tuesday that surpassed expectations and emboldened the investment house to boost its dividend.
New York-based Goldman was hit by a year-over-year decline in revenue across most of its business lines, especially its investment-banking division.
Goldman said it earned $2.11 billion last quarter, compared with $2.74 billion the year before. On a per-share basis, the company posted earnings of $3.92, up from $1.56 a year earlier. Analysts had called for EPS of $3.55.
Net revenue slid 16% to $9.95 billion, but exceeded the Street's view of $9.48 billion.
Joining a slew of other financial-services peers like Wells Fargo (NYSE:WFC) and JPMorgan Chase (NYSE:JPM), Goldman hiked its quarterly dividend by 31% to 46 cents a share. Last month the Federal Reserve gave Goldman a clean bill of health and signed off on its capital plans.
After initially retreating, shares of Goldman recently turned positive, trading up 0.25% to $117.73 ahead of the opening bell. Riding a surge in the financial sector, Goldman's shares have soared more than 30% year-to-date.
"Stronger global markets, together with the firm's deep and broad client franchise, drove improved results across most of our businesses," CEO Lloyd Blankfein said in a statement.
Yet Blankfein acknowledged "relatively low" client activity in certain areas, "especially in parts of investment banking."
Goldman said its revenue slid 9% year-over-year at its investment-banking arm to $1.15 billion, but was up 35% sequentially.
While financial advisory revenue jumped 37% to $489 million, underwriting revenue slumped 27% to $665 million amid "significantly lower" equity underwriting business. Goldman said its debt underwriting also slipped due to a decline in leveraged finance activity.
Meanwhile, Goldman disclosed a 14% year-over-year decline in institutional client services revenue to $5.71 billion. This drop-off was highlighted by a 20% slump in fixed income, currency and commodities revenue to $3.46 billion. Equities revenue slipped 3% to $2.25 billion as declining volume hit commissions and fees.
Goldman said its operating expenses retreated 14% last quarter to $6.77 billion. Compensation and benefits, which includes bonuses and equity awards, fell 16%. The ratio of compensation and benefits to net revenue stood at 44%.
Goldman continued to strengthen its balance sheet, boosting its Tier 1 capital ratio under Basel 1 to 14.7%, up from 13.8% at the end of 2011. Global excess liquidity stood at $171 billion at the end of the quarter, unchanged from the year before.