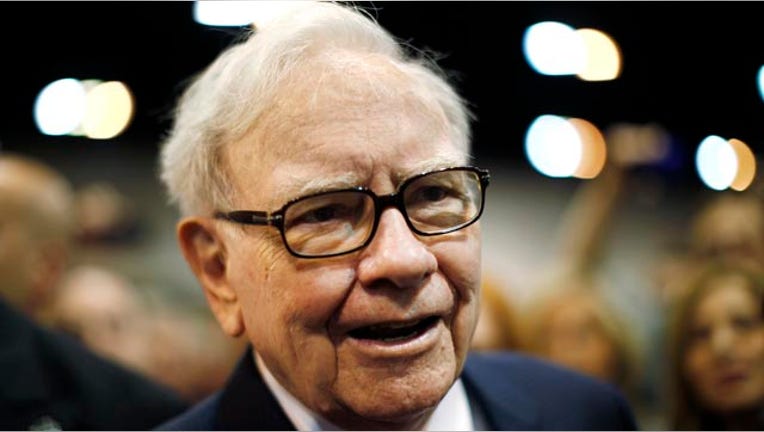 Warren Buffett said he plans to hold a "significant investment" in Goldman Sachs (NYSE:GS) after the Wall Street investment bank amended terms of crisis-era warrants awarded to the billionaire's Berkshire Hathaway (NYSE:BRK.A).
Goldman shareholders cheered the news, bidding the financial giant's shares more than 1% higher in premarket trading.
"We are pleased that Berkshire Hathaway intends to remain a long-term investor in Goldman Sachs," Lloyd Blankfein, Goldman's CEO, said in a statement.
Goldman, which received a crucial $5 billion investment from Buffett during the financial crisis, said it has amended its warrant agreement with Berkshire from cash settlement to net share settlement.
Under terms of the original agreement, Berkshire had the right to acquire 43,478,260 shares of Goldman's common stock at an exercise price of $115 at any time until October 1.
Goldman's shares closed at $146.11 on Monday, meaning Berkshire conceivably could have sold its approximately $5 billion of new shares for about $6.35 billion on the open market.
However, Goldman said it will now deliver to Berkshire the number of shares of common stock equal in value to the difference between the average closing price over the 10 trading days preceding October 1, 2013, and an exercise price of $115 multiplied by the number of shares of common stock covered by the warrant (43,478,260).
"We intend to hold a significant investment in Goldman Sachs, a firm that I did my first transaction with more than 50 years ago," said Buffett, the CEO of Berkshire. "I have been privileged to have known and admired Goldman's executive leadership team since my first meeting with Sidney Weinberg in 1940."
Shares of New York-based Goldman gained 1.3% to $147.97 in premarket trading on Tuesday, putting them on track to extend their 2013 rally of 14.5%.