Goldman Sachs Makes Bullish Call on Macy's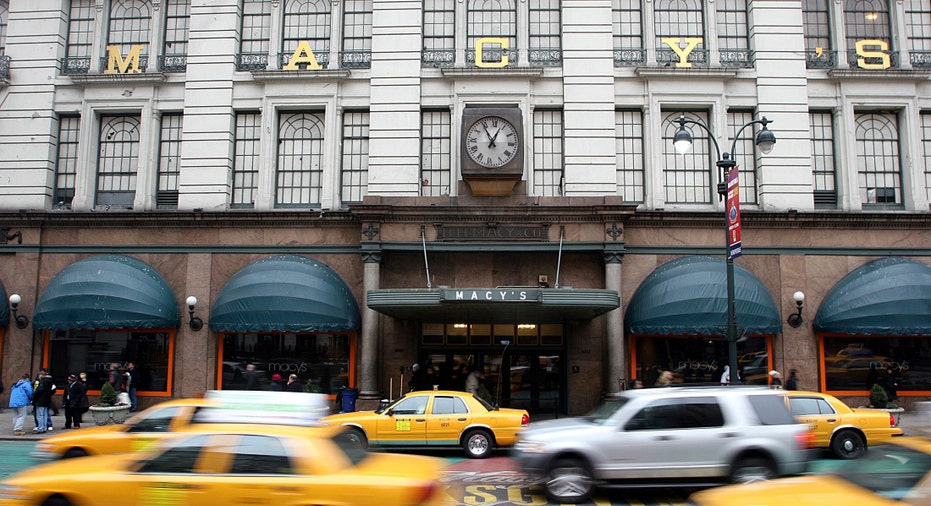 Goldman Sachs (NYSE:GS) slapped a buy rating on Macy's (NYSE:M) on Friday in hopes the improving economy will boost the department store operator's sales.
Goldman Sachs upgraded Macy's to "buy" from "neutral" and hiked its price target on the company's shares to $65 from $54.
The main catalyst for the more bullish sentiment is the fact that Macy's same-store sales growth shows the highest correlation to discretionary spending, the bank said.
This makes Macy's "highly levered to and poised to benefit from a re-accelerating macro in 2014," Goldman analyst Stephen Grambling wrote in a note to clients on Friday.
Grambling said Goldman's economists forecast discretionary cash flow growth should accelerate sequentially in 2014 as the expiration of the 2% payroll tax cut and upper income tax increases are lapped from a year ago.
In general, economists have been ramping up their projections for U.S. growth, suggesting risks to the economy are on the upside.
Goldman trimmed its fourth-quarter sales forecast due to Macy's recent guidance, but raised its 2014, 2015 and 2016 earnings projections to account for the projected ramp up in economic activity and the company's recent cost-cutting moves. Earlier this week, Macy's announced plans to cut 2,500 jobs in an effort to save $100 million a year.
The bank also cited a number of other factors behind its bullish call, including Macy's efforts to improve inventory planning and the stock's attractive valuation. Goldman said Macy's trades at the second lowest price-to-earnings ratio and highest unlevered free cash flow yield in its coverage at 12x and 9.6%, respectively.
"Despite the positive reaction in shares following Macy's holiday sales update, we believe valuation is still highly attractive on an absolute and relative basis," Grambling wrote.
Despite the upgrade, shares of New York-based Macy's fell 0.86% to $55.31 Friday morning.