Goldman Kicks Citigroup Off of Conviction Buy List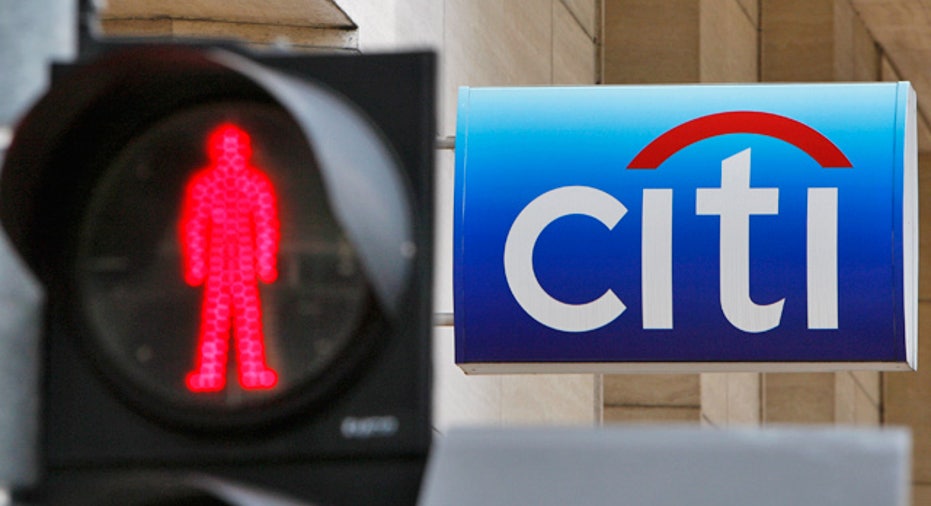 Shares of Citigroup (NYSE:C) retreated more than 1% Wednesday morning after Goldman Sachs (NYSE:GS) removed the banking giant from its conviction buy list due to valuation and capital-return concerns.
Goldman first placed a "buy" rating on the New York-based banking conglomerate in January 2012. Citi surged 71% since then, almost doubling the S&P 500's 37% advance over that span.
"We now believe valuation more accurately reflects the strength of Citi's core franchise," Goldman analyst Richard Ramsden wrote in a note on Wednesday. The firm downgraded Citi from "conviction buy", first established in January 2013, to "neutral."
In place of Citi, Goldman added regional banking giant U.S. Bancorp (NYSE:USB), which has seen its shares underperform during the past year.
The bullish Citi bet had been based on the thinking that restructured businesses would drive profit growth, the legacy assets in Citi Holdings would be less of a drag on results, attractive valuation and the bank's positioning to return significant capital to shareholders.
Goldman noted that all but the "outsized" capital returns have occurred over the last year. The firm expressed concern about Citi's ability to return capital due to the introduction of "much more onerous capital rules" for big banks.
"We see risk that Citi's capital return story will be more muted in the near term than we previously expected," Ramsden wrote.
Goldman also noted that Citi's exposure to international markets, where it gets 60% of revenue, makes it less attractive given the investment bank's call for the U.S. economy to outperform in 2014.
Ramsden raised his 12-month price target on Citi to $60 from $58, but trimmed his estimated 2015 earnings per share to $6.00 from $6.15.
Shares of Citi fell 1.53% to $51.33 Wednesday morning. The bank's shares had been up almost 32% on the year.
Goldman said it decided to upgrade U.S. Bancorp from "neutral" to "buy" due to forecasts for capital expenditures to increase, the savings rate to slow and government spending to improve.
Those trends should help U.S. Bancorp, which has struggled from lagging revenue growth amid decelerating commercial and industrial loan growth and slowing payments volume, Goldman said.
Shares of Minneapolis-based U.S. Bancorp advanced 1.27% to $39.01 on Wednesday morning, putting them on track to extend their 2013 gain of 20.6%.