Goldman Just Called the Bottom in Oil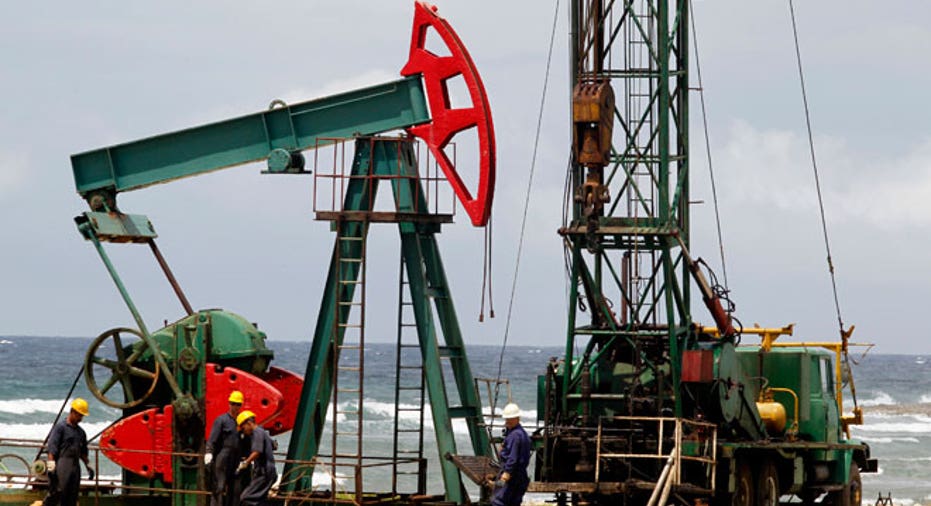 Are we there yet?
Goldman Sachs (NYSE:GS) says yes when it comes to the bottom in oil, noting in a new report that the oil markets now "appear closer" to that low.
Caveat: This is the same investment bank, however, that predicted $200 a barrel back in 2008 due to "a demand shock." It is also the same investment bank that forecast in September of last year that the oil industry faced a worst-case scenario of $20 a barrel, due to oversupply from OPEC and U.S. oil producers. The U.S. oil patch was pumping roughly 4 million barrels of oil a day last autumn, equal to the output of the United Arab Emirates and Kuwait combined.
Now, Goldman's latest forecast is that oil prices are "getting closer to cash costs and a valuation floor" for West Texas Intermediate (WTI), meaning, "oil prices near $20-$25" a barrel in cash costs.
Specifically, it says: "We believe WTI oil prices in the $20s and low $30s per [barrel range] are likely to stimulate both a supply and demand reaction that ultimately begins the process of rebalancing the global market."
Goldman adds: "We believe we are closer to a bottom – U.S. producer guidance in the coming month will be critical to confidence in a sufficient supply response."
But there's fine print here in this forecast. "Key fundamental boxes remain unchecked," Goldman says in a caveat. Namely, question marks still hang over U.S. oil output and U.S. growth. "The larger question, particularly for energy equities, remains when U.S. growth will need to return," it says. Other monkey wrenches in this scenario, of course, are global demand issues, as well as Iran's "ramp-up," says Goldman.
Still, when does Goldman think the turnaround come? Mid-year, perhaps.
"Our base case remains that oil inventories will inflect from building to drawing versus the five-year average around mid-year but that the shale machine will not need to restart" until the final quarter of the year, it says. "While supply and demand confidence remains in flux, we continue to see an inflection in oil inventories moving from build to draw versus the five-year average around mid-year," it notes.
Goldman predicts a "rocky road" to the "new oil order," but suggests, "the more pain, the more gain for those that remain."