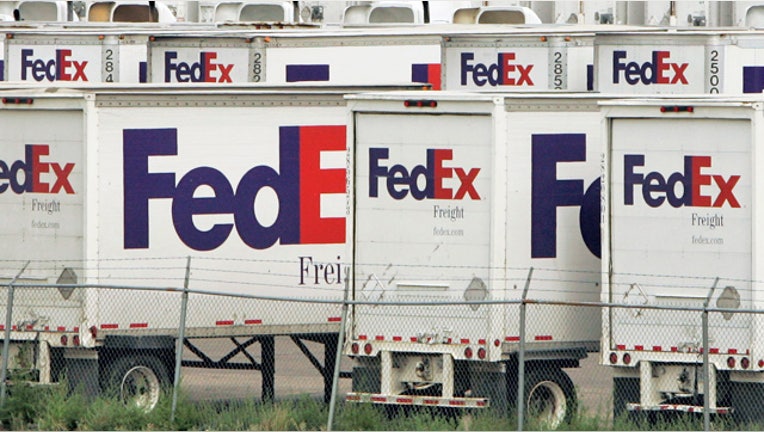 Just a day after FedEx (NYSE:FDX) impressed Wall Street with strong results, Goldman Sachs (NYSE:GS) withdrew its "buy" rating on the shipping giant due to valuation and global growth concerns.
Shares of FedEx, which rallied 5% on Wednesday's earnings beat, ticked slightly higher despite the downgrade.
"We believe the risk/reward profile is now balanced, given the recent rally in shares," Goldman analyst Tom Kim wrote in a research note on Thursday.
Kim cut his rating to "neutral" from "buy," although he raised his 12-month price target from $112 to $116, which is slightly below the stock's closing price on Wednesday.
"While we expect global freight flows to show an upward growth trajectory, the path is likely to remain choppy due to the uneven economic recovery, as we have observed in global freight flow trends," Kim wrote.
Goldman also lowered its logistics coverage view more broadly to "neutral" from "attractive" due to "reduced upside potential to our valuations."
FedEx has seen its valuation soar 34.3% over the past 12 months, almost doubling the S&P 500's 18.2% rally over that span.
The shipping giant pleased shareholders on Wednesday by reporting a 6.5% jump in fiscal first-quarter profits thanks to higher ground shipping revenue. FedEx backed is full-year outlook and announced plans to boost domestic express shipping rates by an average of 3.9%, following a 4.5% rise in freight rates in July.
While Goldman described the results as "solid" and management guidance as "conservative," the bank said "persistent overcapacity in the airfreight industry" will continue to "undermine the confidence in our earnings outlook."
Kim said he could turn more bullish on FedEx if the company puts a greater focus on the "social contract" by increasing dividends and/or share buybacks.
Shares of Memphis-based FedEx gained 0.44% to $116.76 Thursday morning, boosting its 2013 rally to 27%.