Goldman cuts investment fund pledges in half since Dodd-Frank-filings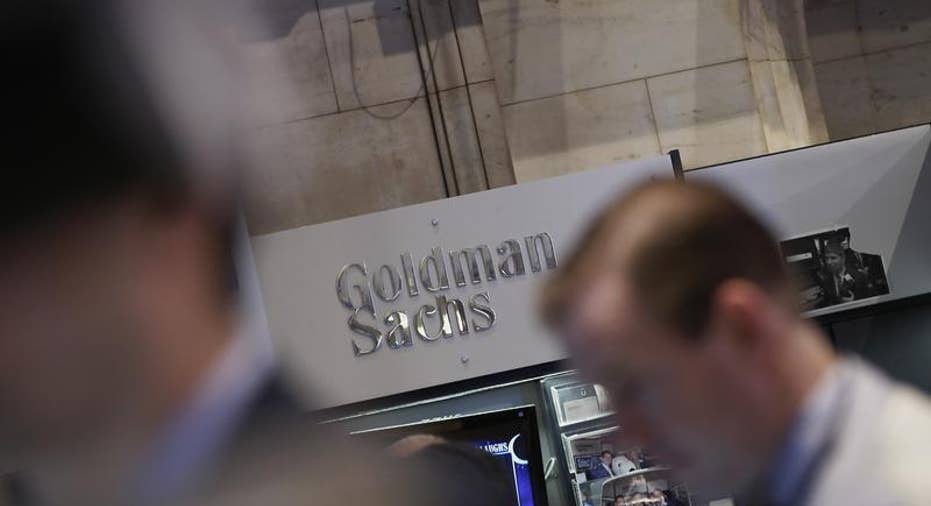 Goldman Sachs Group Inc has slashed its capital pledges to investment funds by nearly half since the Volcker rule was signed into law in 2010, as it prepares its principal investment business for restrictions on investing its own money, according to regulatory filings.
The Wall Street bank has reduced future commitments to hedge funds and funds that invest in private equity, credit and real estate, by $5.8 billion since June 2010, the last period before the Volcker rule was included in the Dodd-Frank financial reform act. That represents a reduction of 48 percent, according to data in filings with the U.S. Securities and Exchange Commission.
The Volcker rule - which has not yet been finalized or implemented - will prevent banks from investing more than 3 percent of Tier 1 capital in hedge funds or private equity funds, or from contributing more than 3 percent of capital from those funds.
Goldman's existing hedge fund and private-equity fund holdings represented 14 percent of its Tier 1 capital as of March 31, according to its most recent filing on Thursday. Including future private-equity fund commitments, that ratio goes up to 17 percent.
It is not clear how the Volcker rule will treat credit funds or real-estate funds, or how much time banks will get to come into compliance with the law. Regulators are expected to release a final rule by the end of this year, after reviewing hundreds of letters from industry groups and the public about a proposal they released in October 2011.
Goldman has been actively reducing some fund interests with an eye toward Volcker compliance. For instance, the bank said it has redeemed $1.32 billion worth of hedge fund interests since March 2012, including $260 million in the first quarter. It has also been structuring investments in different ways to avoid breaching the rule.
While Goldman can reduce most hedge fund interest by up to 25 percent each quarter, its other funds have longer investment horizons. Goldman expects all the assets in its existing funds to be liquidated over the next seven years.
Overall, Goldman had $15.6 billion worth of investments in hedge funds, and funds that invest in credit, private equity and real estate as of March 31. The bank had pledged an additional $6.2 billion in future commitments to those funds.
That compares with $15.4 billion worth of investments and $12 billion in unfunded commitments as of June 30, 2010.
Goldman's existing fund assets have risen since the passage of Dodd-Frank only because of big gains in the value of its real-estate holdings.
Those funds' investments have ranged from Seattle office buildings to Caribbean hotels. Some suffered stinging losses during the financial crisis as properties bought at the top of the real estate bubble lost value. But since mid-2010, those real-estate funds have more than doubled in value, booking $1.1 billion in gains. Goldman has reduced future commitments to real-estate funds by $1.5 billion over that time.
(Reporting By Lauren Tara LaCapra; editing by Gunna Dickson)