Goldman Bleeds $393M in 3Q; Posts Second Loss Since IPO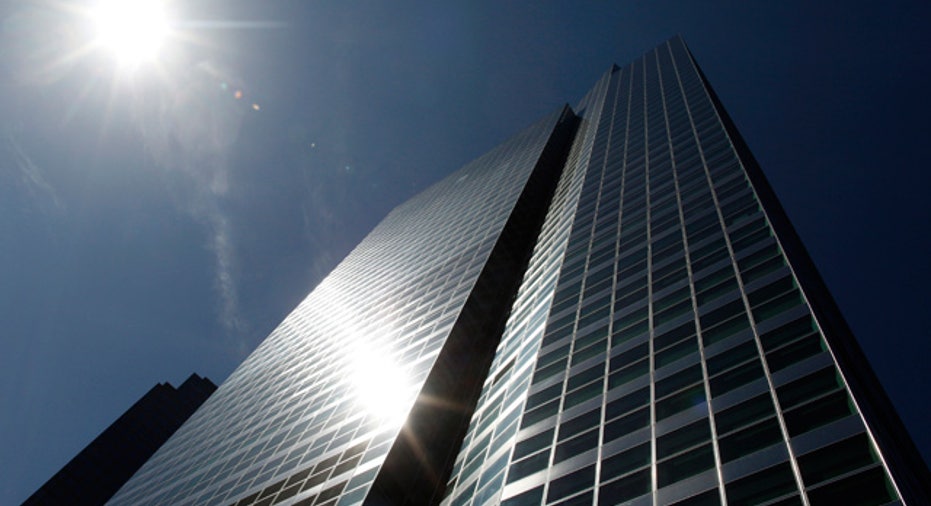 Slammed by the turbulence financial markets, Goldman Sachs (NYSE:GS) said on Tuesday that it sunk even deeper into the red last quarter than Wall Street had feared as it posted just its second quarterly loss since going public a dozen years ago.
The worse-than-expected third-quarter results make Goldman the only big U.S. bank so far this earnings season to post a loss and initially sent the controversial financial giant's stock tumbling before it rebounded.
New York-based Goldman said it lost $393 million, or 84 cents a share, last quarter, compared with a profit of $1.9 billion, or $2.98 a share, a year earlier. Analysts, who had been ratcheting down their consensus estimates in recent quarters, had forecasted a more modest loss of just 16 cents a share.
Revenue plummeted 60% to $3.59 billion, badly missing the Street's view of $4.3 billion.
"CEO and investor confidence as well as asset prices across markets were lower in the third quarter given the uncertain macroeconomic and market conditions," CEO Lloyd Blankfein said in a statement. "Our results were significantly impacted by the environment and we were disappointed to record a loss in the quarter."
Goldman suffered from $1 billion in losses in the choppy equity markets, a $1.05 billion loss related to its investment in Industrial and Commercial Bank of China and just over $900 million in red ink related to debt instruments and sour loans. Goldman's investing & lending unit posted negative net revenue of $2.48 billion.
Investment banking revenue shrank by 33% year-over-year and 46% quarter-over-quarter to $781 million. Underwriting revenue tumbled 61% year-over-year to $258 million amid a "significant decline in industry-wide activity," the company said.
Goldman's investment-management arm saw just a 4% decrease in revenue to $1.22 billion due to lower incentive fees. Assets under management slid to $821 billion from $844 billion.
"We believe the strength of both our client franchise and our balance sheet positions us well for when economies and markets improve," Blankfein said.
Shares of Goldman retreated more than 4% in the wake of the disappointing results, but they reversed direction before U.S. markets opened. The stock was recently up 0.77% to $97.65, but the gains will do little to erase a 2011 decline of just over 40%.
Big banks have been cutting back on expenses amid the market turbulence and Goldman has been no exception. The company said its total staff level has declined 4% compared with the end of the second quarter.
Goldman has also been bolstering its balance sheet amid fears of another credit crunch caused by the European sovereign debt crisis. The company said its total capital stood at $245.75 billion, including $70 billion of shareholder equity. Liquidity in the quarter averaged $164 billion, unchanged from the prior quarter.
However, its Tier 1 capital ratio fell to 13.8% from 14.7% at the end of the second quarter.
Critics of Goldman like the Occupy Wall Street protesters will likely zero in on the company's compensation figures. Goldman said compensation and benefits expenses fell by 59% year-over-year to $1.58 billion. The ratio of compensation and benefits to net revenue for the first nine months of the year stood at 44%.
Goldman's results come on the heels of mixed reports from other big banks like JPMorgan Chase (NYSE:JPM), Citigroup (NYSE:C) and Bank of America (NYSE:BAC).