Golden State Fuels Record NBA 'League Pass' Growth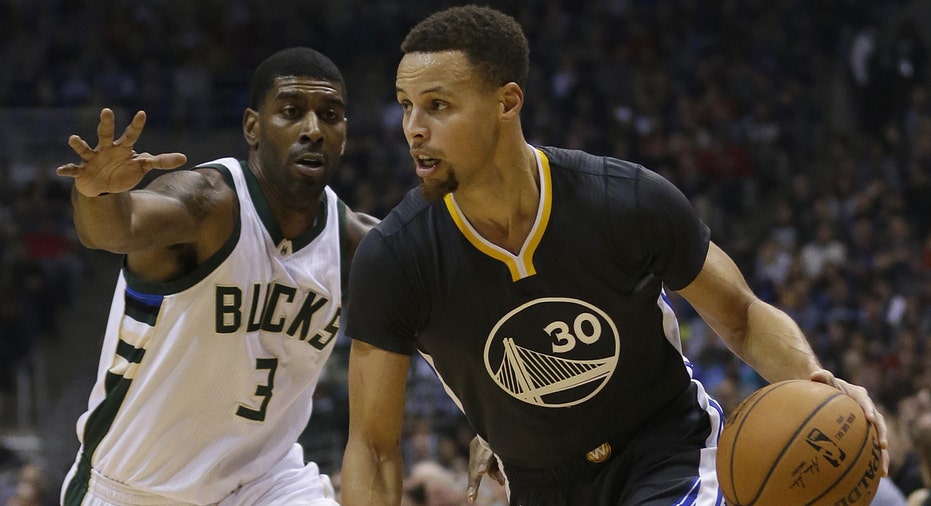 The NBA's "League Pass" digital streaming service has seen record user growth so far this season, the league said Wednesday, thanks in no small part to the Golden State Warriors' record-setting 24-0 start.
The Warriors have played in seven of the top-10 most-watched games on "League Pass" this season. Golden State's December 5 game against the Toronto Raptors drew more viewers than any other contest this season, followed by the Warriors' November 30 game against the Utah Jazz and their November 19 contest against the Los Angeles Clippers.
The 2015-16 NBA season marked the first time that fans were allowed to purchase access to individual NBA games via "League Pass." Users can pay $6.99 to order any NBA game, regardless of where they live, or $119.99 for "Team Pass," which grants access to one franchise's entire 82-game schedule. The full "League Pass" service, with access to every single NBA game, costs $199.99 for U.S.-based subscribers. Streaming is available on computers and mobile devices.
"The new offerings have spurred NBA League Pass growth to its best start ever," the NBA said in a press release. League representatives declined to comment on the specific number of "League Pass" subscribers.
Overall, the Warriors have generated more single-game purchases on "League Pass" than any other NBA team this season. The Los Angeles Lakers ranked second on the list, followed by the New York Knicks, the Cleveland Cavaliers and the Toronto Raptors.
Golden State also led the way in terms of "Team Pass" subscribers. The Cavaliers rank second, followed by the Cavaliers, the Lakers and the San Antonio Spurs.