Gold to Snap Three-Week Losing Streak, Dollar Weighs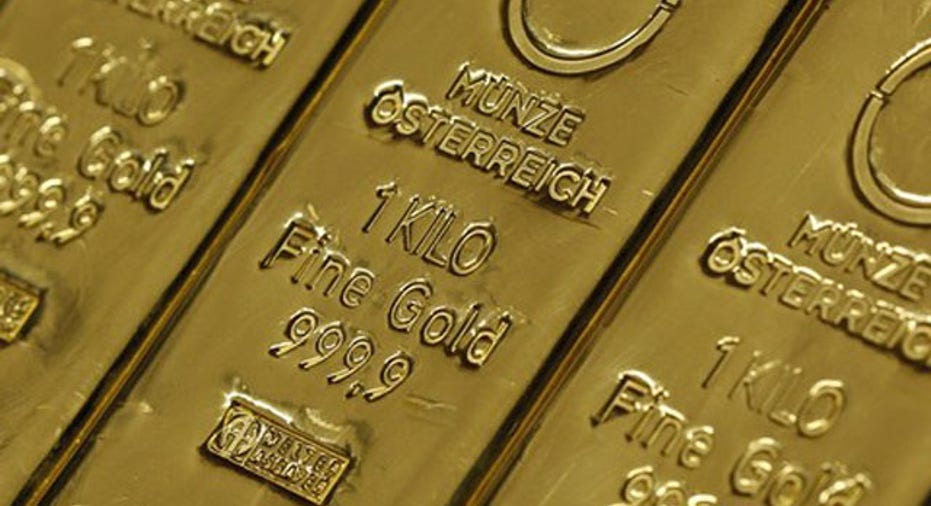 Gold edged up on Friday, looking set to snap a three-week losing streak, as equity markets slipped, but investors remained wary that a strong dollar could drive prices down again to break an important support level of $1,200 an ounce.
Spot gold was up 0.1 percent at $1,223.10 an ounce by 0959 GMT and on track for a 0.6 percent weekly gain. U.S. gold futures gained $1.50 to $1,223.50 an ounce.
The metal fell to a nine-month low of $1,206.85 on Thursday, before rebounding due to a sharp sell-off in U.S. equities, which prompted investors to seek refuge in safer assets such as bullion.
European shares slipped to a new one-month low on Friday following losses in U.S. and Asian stocks, while the dollar held near a four-year high against a basket of major currencies and headed for an 11th week of gains.
"We received a boost yesterday from low bond yields and falling stocks, but it is the dollar that holds the key ... and at the moment it's really a question of how strong the bullish sentiment towards the dollar is," Saxo Bank manager Ole Hansen said.
"Gold could fall below $1,200, but I maintain a cautious optimism that it won't break below the $1,180 area," he added. "The dollar has been strengthening on the weak economic outlook for Europe and relatively hawkish expectations for interest rates in the U.S., and in that sense the jobs report next week is really important."
The bigger impact on gold prices could still come from economic data, with U.S. September non-farm payrolls due on Oct. 3. Markets are eyeing more U.S. releases to gauge the strength of the economy and its impact on the Federal Reserve policy.
Strong economic figures could prompt the U.S. central bank to raise interest rates faster and sooner than expected, which could hurt non-interest-bearing bullion and boost the dollar further.
Physical buying in Asia, the top gold consuming region, has increased in recent days as prices have slid towards January's lows, but the pickup has not been robust, because many expect further price drops.
"The stronger dollar has dampened interest for gold," said Ronald Leung, chief dealer at Lee Cheong Gold Dealers in Hong Kong.
"Physical demand could help gold hold above $1,200, but that is not strong enough to provide support," Leung said.
India should soon see a demand boost with the beginning of the wedding and festival season. China could also see an uptick as it goes on a week-long holiday from Oct. 1.
Among other precious metals, silver rose 0.7 percent to $17.59 an ounce.
Platinum was up 0.2 percent at $1,308.74 an ounce, having fallen to its lowest since June 2013 at $1,295.25 on Thursday, and palladium gained 0.3 percent to $802.50 an ounce.