Gold Rises on Lower Dollar, Rate Hike Uncertainty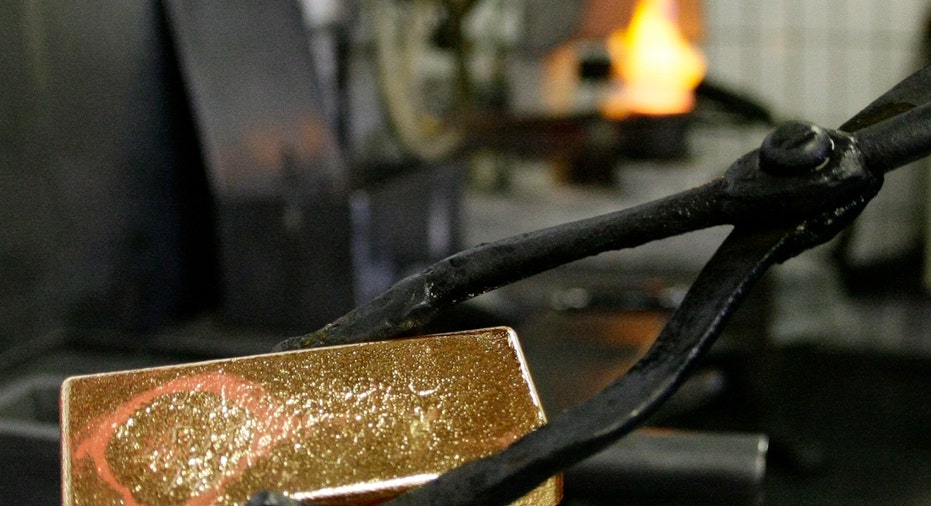 Gold rose on Monday as the dollar fell on uncertainty about how soon the Federal Reserve will raise interest rates and worries about the global economy reduced investor appetite for risk.
Spot gold rose to a near four-week high of $1,237.30 an ounce and was trading up 0.4 percent at $1,227.75 at 1353 GMT. It posted its biggest weekly gain in four months last week, up 2.7 percent. U.S. gold futures hit their highest since Sept. 17 at $1,238 an ounce earlier.
The metal has rebounded four percent from a 15-month low of $1,183.46 hit last week after strong U.S. jobs data fueled talk that U.S. interest rates could rise sooner rather than later.
But dovish-leaning minutes of the Federal Reserve's September meeting prompted the market to push back the expected timing of an interest rate hike.
Gold's gains were helped by a lower dollar after Fed officials warned at the weekend that if the global recovery stumbled, it could delay an increase in U.S. interest rates.
"The expectations for a rate hike have been pushed back by at least a quarter so now we are not looking at the first half but the second half of 2015 and that is potentially going to limit the aggressiveness of the dollar's upward move," Saxo Bank senior manager Ole Hansen said.
A delay in raising interest rates would be seen as positive for gold, a non-interest-bearing asset, and negative for the dollar.
Meanwhile, global shares rebounded, but remained under pressure from weak economic data and after credit rating agency Standard & Poor's lowered its outlook on France to 'negative' from 'stable'.
"Gold is going to be doubly influenced by both the equity markets and the dollar over the course of the week. We suspect that both will continue to drop over the short term, offering a measure of support to prices," said INTL FCStone in a note.
Gains in gold, usually seen as a hedge against oil-led inflation, were kept in check by Brent crude oil prices hitting their lowest in almost four years on Monday.
Meanwhile, holdings in SPDR Gold Trust, the world's largest gold-backed exchange-traded fund and a good proxy for market sentiment, fell 2.64 tonnes on Friday to 759.44 tonnes, its lowest level since December 2008.
SINGAPORE CONTRACT
Singapore launched 25 kg (around 804 ounces) gold contracts on Monday, becoming the latest Asian country to start exchange-traded contracts with the aim of providing a regional benchmark price.
The most-active contract expiring on Tuesday closed at $39.685 per gram, or $1,234.20 an ounce, on the Singapore Exchange.
The launch comes as Asia, home to the world's top two gold buyers, China and India, has been clamoring to gain pricing power over the metal and challenge the dominance of London and New York in trading.
Among other precious metals, silver was down 0.1 percent at $17.32 an ounce, while spot platinum rose 0.2 percent to $1,252.75 an ounce, and spot palladium gained 0.1 percent to $778.10 an ounce.