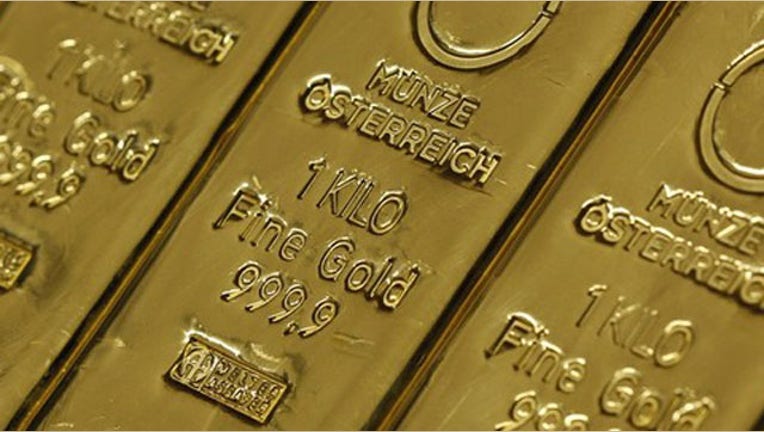 Gold fell one percent on Tuesday, dragged down by firmer equities and a stronger dollar after renewed talk that the U.S. Federal Reserve may announce a further cut in its bond-buying programme at its meeting next week.
The Fed's Federal Open Market Committee (FOMC) meets on Jan. 28-29. In its last policy meeting in December, the U.S. central bank decided to cut its monthly bond purchases by $10 billion to $75 billion.
A report in the Wall Street Journal said the central bank was on track to pare the programme for the second time in six weeks by another $10 billion a month to $65 billion.
Quantitative easing measures have been crucial to gold's gains during the credit crunch years, as central bank liquidity and a low interest rate environment encouraged investors to put money into non-interest-bearing assets.
"Dollar strength is really the driver for gold and talks that the Fed is more likely to trim its bond buying further in February added even more pressure," Societe Generale analyst Robin Bhar said. "The focus will remain on currency movements and the Fed's tapering stance."
Spot gold fell 1.1 percent to $1,239.50 an ounce by 1321 GMT, down from a six-week peak of $1,259.85 hit on Monday.
U.S. gold futures for February delivery were down $11.30 at $1,240.10 an ounce.
The dollar was up 0.2 percent versus a basket of other currencies, while European shares hit fresh 5-1/2 year highs, tracking Asian shares higher.
CHINA DEMAND FADES
Gold purchases in China, the world's biggest buyer of the metal, have slowed from last week's levels as gold prices have gained for four straight weeks.
Premiums for 99.99 percent purity gold on the Shanghai Gold Exchange fell to about $13 from Monday's $14, though volumes were higher.
Analysts say Chinese gold imports, the lone bright spot in an otherwise disastrous year for bullion in 2013, look set to fall from last year's record levels.
Three analysts expect at least a 10 percent decline during 2014, though that would still leave China's imports for the year at the second highest on record.
In other precious metals, platinum fell 1 percent to $1,447.80 an ounce, after gaining 2.6 percent in the previous two sessions on the main trade union for South African platinum miners announcing strikes over wages will start on Thursday.
The Association of Mineworkers and Construction (AMCU) said it handed strike notices to the major South Africa's platinum miners Amplats, Impala Platinum and Lonmin , hitting over half of global output.
South African gold producers have also received notice from the union of the intention to strike.
Spot palladium was down 0.5 percent at $741.75 an ounce. Silver was heading for its biggest daily loss since Dec. 30, down 2.1 percent at $19.84 an ounce.