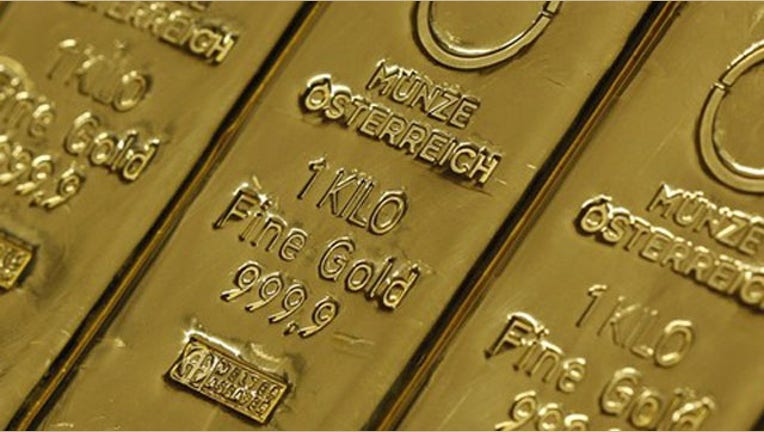 Gold edged up on Thursday after a European Central Bank (ECB) meeting that left interest rates unchanged, and as investors awaited a series of U.S. jobs data for cues over economic growth in the world's largest economy.
As expected, the ECB held its main interest rates at 0.25 percent.
A mixed bag of U.S. data left investors on edge this week, adding to pressure stemming from the emerging markets turmoil, which at times has underpinned safe-haven assets such as gold and the yen.
Spot gold was up 0.4 percent at $1,262.26 an ounce by 1306 GMT. Gold rose around $20 an ounce to a near-two-week high of $1,273.26 on Wednesday after a disappointing U.S. jobs report, but pared most of the gains on other strong numbers.
U.S. gold futures for February delivery rose 0.5 percent to $1,262.60 an ounce.
Data on Wednesday showed that U.S. private employers added 175,000 jobs in January, the smallest gain since August, according to payrolls processor ADP, while growth in the service sector picked up last month.
Investors are now eyeing the Friday release of U.S. nonfarm payrolls data, a key gauge of the labour market, as any setback in economic growth could prompt the Federal Reserve to slow the pace of its stimulus tapering.
"Macro events are relevant for the gold market for the impact they can have on the dollar and stock markets," Commerzbank analyst Carsten Fritsch said.
He said the main reason for the relative strength in gold prices this year was weakness on global stock markets and low interest rates. While this had not been enough to draw big investors back into the market it had brought a slowdown in net exchange-traded funds outflows.
Concerns about the fragility of stock markets after a heavy selloff in recent months has piqued some investment interest in gold, with the world's largest bullion-backed exchange-traded fund, the SPDR Gold Trust, reporting a 3.9-tonne inflow on Tuesday. But holdings remained unchanged on Wednesday.
European equities bounced back on Thursday after a sharp two-week drop, while U.S. share futures were flat ahead of U.S. weekly jobless claims data.
Bullion has gained around 4 percent so far this year, after a 28 percent drop in 2013, as slowing growth in China and capital outflows from emerging nations hit share markets.
However, analysts see any rally in the gold price as a selling opportunity, with current economic concerns not seen enough to derail the global economic recovery path.
In the physical markets, traders were waiting for the return of the Chinese market on Friday, after a week-long holiday for the Lunar New Year.
Platinum was up 0.2 percent at $1,375.00 an ounce. Government-brokered talks between mine union AMCU and the world's three biggest platinum producers to end a two week wage strike in South Africa have been adjourned to allow for individual consultations.
Silver was up 1 percent to $20.09 an ounce after a 2 percent gain overnight - its biggest one-day jump in nearly four weeks. Palladium rose 1.1 percent to $714.00 an ounce.