Going to Trade School: Should You Do It?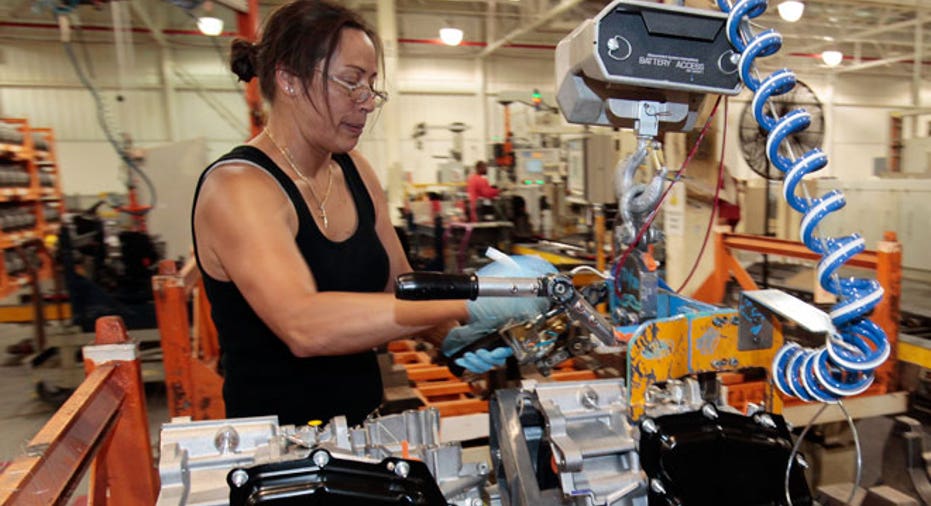 Growing up is tough enough without the worries of your financial future, so Money101  is here for you. E-mail us your questions and let us take off some of the pressure.
The recession and subsequent slow recovery period has been a drag on colleges and graduate schools, but there has been one bright spot in the education sector: trade schools.
Career technical education (CTE) and vocational schools, commonly known as trade schools are experiencing an increase in enrollments at a time graduate schools have seen a decline in student applications.
The Bureau of Labor Statistics projects that middle-skill jobs (jobs that generally require some significant education and training beyond high school but less than a bachelor's degree) will make up approximately 45% of all job openings projected through 2014. Of the occupations requiring postsecondary education, those requiring an associate degree are projected to grow the fastest, at about 19%.
"We are actually seeing a better connection between the education system and the needs of the local community, and that's resulting in very high rates of employment, both while students are going through post-secondary education as well as completing the program and getting a job," says Kimberly Green, executive director of The National Association of State Directors of Career Technical Education Consortium.
Tom Holdsworth, associate executive director of the Office of Communications & Government Relations for SkillsUSA, explains that many vocational programs have seen such a sharp increase in enrollment that students may be wait-listed due to overcrowding.
"There are a lot of careers that just require a certificate or a two-year degree and a lot of those are paying above average wages in areas such as manufacturing, architecture, and construction," he says. "There are opportunities to earn good middle income wage, but you have to have the right set of skills."
Trade School Ramp Up
The increase in technical program interest spans all ages and experience levels: high school students, four-year college grads, and adults who are returning to school to upgrade their skills to remain employable, according to Green.
High schools are increasingly offering technical curriculums, which can be a good way for students to identify possible career options while earning college credit.
"The high school programs are an opportunity for students to try out lots of different career fields and see what they like and what they don't like," says Green. "From the high school perspective, I think it's really about career exploration, finding your passion and then when you find it, you can begin on your journey for getting the skills you need for starting your career of choice."
Holdsworth says more working professionals are changing up their career paths and exploring their options through these programs.
"We definitely see a huge influx of those people who have been laid off of jobs that are probably not going to return."
Earning a Technical Degrees
While technical programs tend to be more hands on than traditional college courses, they should not be dismissed as "easy", says Alisha Hyslop, assistant director for public policy at the Association for Career and Technical Education (ACTE).
"If you're in an energy technology program, you might be learning to repair a wind turbine and you have to climb to the top of it and use your manual dexterity and your knowledge of science, physics and mechanics and how all of those things fit together to make that turbine work--that's not any less rigorous than a different type of science program, but maybe you're applying that knowledge in a different way," she says.
For critics who say that high school students are limiting their career options by enrolling in a specific trade-focused program, Hyslop explains that students can always return to school to build on their existing education.
"The field of CTE has started to make that easier for students by articulating coursework into the idea of stackable credentials," she says. "If they earn a certificate in a technical area in a one year program, all of those courses would then transfer into an associates degree program or baccalaureate degree program adding in English, math and science core requirements."
Before You Enroll
Although a vocational certificate or degree can open new career doors and allow students to pursue their interests, it's important to do all of your research before deciding on a specialized field at an accredited school, says Green.
"Students need to really be talking to a counselor and finding out what are the requirements, what are the classes that I need to take to get into a program, what are the academic entrance requirements to get into this program," she says. "Getting good information about the careers that you're interested in and learning what the educational requirements are so that you can enter with full information and chart an educational path that works for you."
While one and two year technical programs are generally cheaper than four-year universities, the majority of programs that are offered at community colleges or career technical institutions are able to apply for Pell Grants and the same types of federal aid that traditional students are eligible for, according to Hyslop.
If a students' area of interest reflects a high demand in their community, such as the healthcare industry, employers will often help provide support for students who are working and going to school, Green says.
"We've seen this across the country in nursing programs, that the hospitals and other health care providers have such a high demand for nurses that they'll bring people in who have a basic credential and help pay for their further education while they're working."