GoDaddy Shares Jump in NYSE Debut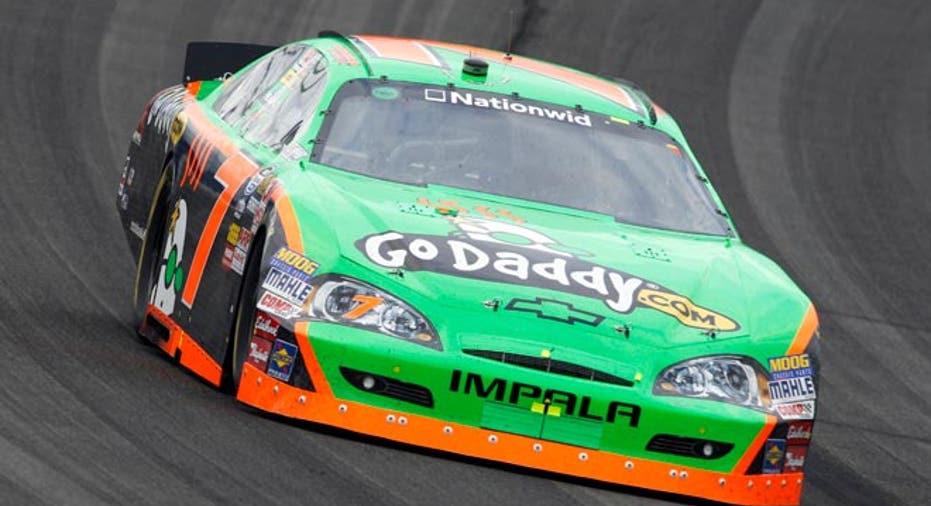 GoDaddy Inc's (NYSE:GGDY) shares rose as much as 34 percent in their debut on Wednesday following a $460 million initial public offering, as investors spotted a bargain in a company making a shift from Internet domains to small-business services.
Founded 18 years ago by Bob Parsons, GoDaddy is hardly a technology start-up, yet investors snapped up its shares in the first day of trading, betting the company can grow further by providing tools to small businesses.
"Even though GoDaddy is almost 20 years old, it's a growth company and it's cash flow-positive, which is what investors are interested in," said Jackie Kelley, global and Americas IPO leader for Ernst & Young. A dearth of technology IPOs in the first quarter may have also contributed to investor appetite, she added.
Other tech IPOs this year include online data storage provider Box Inc.
More Internet-focused companies are expected to go public soon. Etsy Inc, which operates a website that sells handmade goods and craft supplies, said on Tuesday that is it planning an IPO that would value it at $1.78 billion at the top of its expected range.
The stock of Scottsdale, Arizona-based GoDaddy, known for its high-profile TV commercials, opened at $26.15 and touched a high of $26.84 on the New York Stock Exchange. Its public debut comes a day after it raised $460 million from selling 23 million class shares priced at $20, above its expected range.
GoDaddy filed for an IPO in 2006 and later withdrew it due to unfavorable market conditions. It registered again last year but held out until the Federal Reserve two-day policy meeting last month before going ahead with its plans, GoDaddy CEO Blake Irving said in an interview.
"This is a branding moment to us to say this is a business that really matters at scale globally," he said.
The company manages about 59 million Internet domains, nearly a fifth of the world's total, and has since expanded into new areas and made an international push. Its revenue grew about 52 percent in the past three years to nearly $1.39 billion.
Following its stock market debut, the company is currently valued at up to $5.48 billion, including debt. It was acquired in 2011 by a private equity consortium led by KKR & Co LP and Silver Lake Partners LP for $2.25 billion, including debt. GoDaddy's owners and founder will not sell shares in the IPO and will buy up to $50 million in additional shares.
The company's rivals include Endurance International Group Inc and Web.com Group Inc as well as Amazon.com Inc and Google Inc, which have recently entered the domain registration business.
Morgan Stanley, JP Morgan Chase & Co and Citigroup Inc were the lead underwriters for the IPO.
(By Liana B. Baker and Neha Dimri; Editing by Kirti Pandey and Nick Zieminski)