Go the Distance With Travel Card Rewards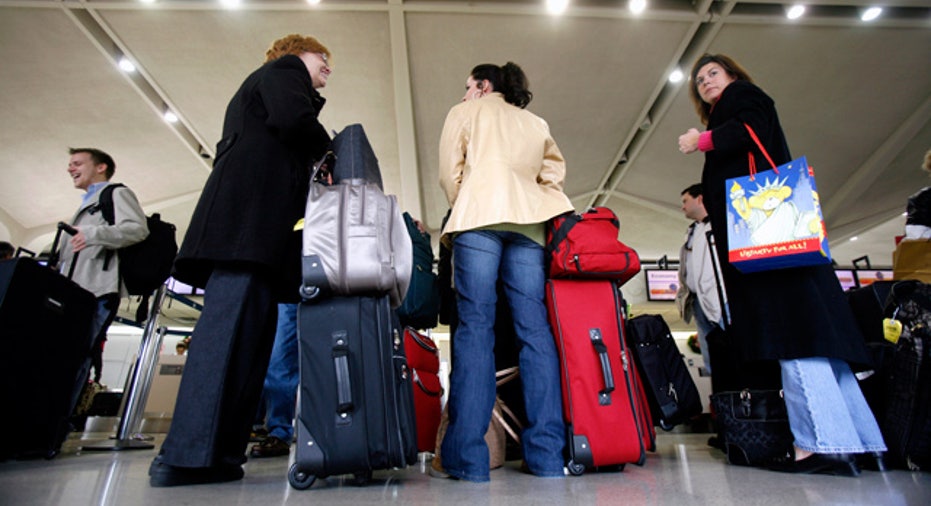 Credit card issuers are beefing up their travel rewards offerings ahead of the busy summer travel season.
Bank of America recently introduced two new travel cards for consumers, while Capital One concluded a highly lucrative and successful promotion to get its travel cards into more wallets. And Citi amped up its mileage card with American Airlines, offering more than a half-dozen new features.
Just in time, too. Two-thirds of rewards cardholders plan to travel this summer, and half will use credit card rewards to book the trip, according to Capital One's quarterly survey of rewards cardholders. The top redemption choices are flights and hotel stays.
"The true reward is a vacation," says John Ulzheimer, president of consumer education at SmartCredit.com, a credit monitoring site. "To leverage your card for a vacation is one of the purest ways to use a rewards card."
Here are a few tips on how to get the most out of credit card rewards when making travel plans.
Choose the Travel-Perfect Card
The first step toward a rewarding vacation is getting the right travel card. Look at airline or hotel co-branded credit cards, if you have particular brands that you favor. (Maybe a gasoline or cruise line co-branded card is more your style.)
If you'd rather keep your options open, several issuers offer generic travel rewards cards, such as Bank of America's newest offerings. They allow you to redeem at a range of hotels or airlines.
Compare cards by checking annual fees, penalty clauses, reward redemption rates and restrictions such as blackout dates and expirations, says Sukhi Sahni, a spokeswoman for Capital One.
Be alert for profitable sign-up bonuses. For instance, Capital One this year offered new Venture cardholders double miles (up to 100,000) for every dollar they spent last year on another issuer's travel rewards card. For some, that was more than enough for a free flight or two.
"Sometimes there is a home run, and I'd say do it," says Bill McCracken, CEO of market research firm Synergistics Research, in Atlanta. Otherwise, he cautions against getting a new card just for the bonus. Make sure the card fits your financial lifestyle before adding it to your billfold.
For the greatest flexibility, consider designating a cash-back card as your travel rewards card, says Ulzheimer. All the rewards you earn over the year can go directly toward funding your vacation. The convenience factor can't be beat; cash doesn't tie you down to certain hotel brands or airlines.
"You don't have to worry that Delta doesn't fly to St. Martin," says Ulzheimer, "because cash does."
Make Your Rewards Soar
When letting credit card rewards jet you away to your dream vacation, get the best deal by booking your tickets either a long time in advance or on the fly, says McCracken.
"Airlines have gone to a tiered reward schedule where the cheap rewards seats go early, then they get more expensive," he says.
He advises reserving about a year ahead of time to get the most affordable rewards seats available. If you miss the window, wait until one to two weeks before the flight and check again. Often, the airline will open up new rewards seats that are also inexpensive, he says.
Avoid highly coveted itineraries, such as arriving at a resort destination Sunday or Monday and departing the following weekend, McCracken says. Those rewards seats will get taken quickly, and you'll find more availability if you leave in the middle of the week.
Call your card issuer to find out if there are any upcoming specials that can boost your points. For example, American Express recently ran a special with British Airlines, where a cardholder got a 50% bonus for transferring card rewards points to a frequent-flier account, says David Patron, vice president of American Express Travel.
Reward Yourself With a Comfortable Stay
Most hotel companies operate a variety of chains that run the gamut from affordable to luxury, and one of the convenient aspects of hotel rewards cards is that cardholders can use the different brands to their advantage. That means if you have a Citi "Hilton HHonors" card, for example, you can book a family trip at a less costly Hampton Inn and earn points for a romantic getaway at the posh Waldorf Astoria.
Often, hotels will run promotions for extra credit card points if you charge a specific number of nights. These are especially lucrative, McCracken says, because you can stay at the cheapest chain for three nights and still get the bonus.
Don't forget to double your efforts by signing up for the hotel's loyalty program, such as Hilton HHonors. (The same advice goes for airlines' frequent-flier programs.) And, you can use credit card rewards points to boost your status in the hotel loyalty program and receive room upgrades, free breakfast, free parking or free Wi-Fi.
Other Tricks of the Rewards Trade
Savvy rewards cardholders can get additional savings by booking travel plans through the credit card company's travel portal. For instance, Chase cardholders can receive 20% off the cost of travel when they buy their vacation package at Chase's Ultimate Rewards website, while American Express cardholders earn double rewards points when they book on the AmEx Membership Rewards website.
These portals resemble mainstream travel sites such as Expedia or Orbitz, with options for flights, car rentals, hotels and location-specific experiences. Some also offer online stores where you can buy travel merchandise such as headphones or luggage.
Some issuers allow cardholders to use credit card rewards to cover travel incidentals such as fuel surcharges, baggage fees or foreign transaction fees, so you won't feel nickel-and-dimed on your trip, says Capital One's Sahni.
A few rewards points short for your vacation? Some travel cards allow cardholders to earn points and apply them to travel retroactively, within a certain amount of time. So hit the road, and pay later.