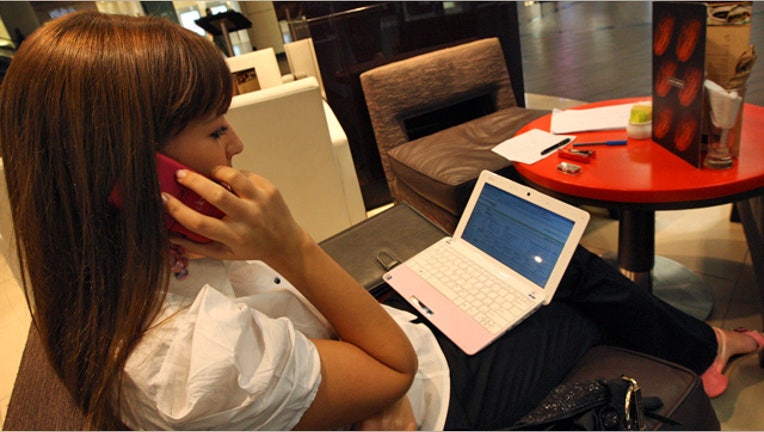 Welcome to OnSale at FOX Business, were we look at cool deals and insane bargains.
A new app makes it easy to be green when you shop, and a favorite do-it-yourself site has just gone mobile. And help wildfire victims with just a few taps on your phone.
Shop Smart
If you're a fan of finding good deals that are easy on the environment as well as your wallet, you'll want to check out Good Guide for Android and iPhone. The app makes it simple to find eco-friendly products while running daily errands. You can search according to category, like apparel or appliance, or get even more specific with diapers to toilet paper and personal-care items.
Each item is rated according to health, environment and society. "Health" ratings account for ingredients that may be harmful, while "environment" ratings look at a product's environmental impact, such as resource use and emissions. A high "society" rating denotes corporate responsibility and commitment to local communities. The scores range from zero to 10 so it's easy to see where you're getting the most value and where the product is lacking. The best part? All you have to do is scan a barcode to get the information you seek.
The app is free at Apple's (NASDAQ:AAPL) iTunes app store and via Google (NASDAQ:GOOG) Play.
DIY via Mobile
Have you ever had a computer glitch that requires some surgery with a tiny screwdriver? If only there was a way to see online, step-by-step instructions for how to navigate your hard drive and save money by fixing it yourself… And now there is. Enter: iFixIt for Android. iFixit, that fantastic site that shows you how to handle gadget and gaming console meltdowns, is now available for Android.
iFixit makes it easy to get all the instructions you need right when you need them from your handheld device. It's especially great for fixing an iPod or MacBook Pro while on vacation in a place that doesn't have a nearby Apple store. Download the free app for Android here and the app for iPhone and iPad here.
And, if you want to add your own input to iFixit's available directions, feel free to do so to help out other users on the open source app.
Wildfire Victims Outreach
If you've seen the devastating pictures of wildfires ravaging Colorado, Montana, and other areas in the western U.S., there are many easy ways you can help the tens of thousands of evacuees. SavetheChildren.org is collecting donations to provide infant and toddler supplies to displaced children. Just text "WILDFIRES" to 20222 and donate $10 to the relief effort. You can also donate to the American Red Cross by texting the word "REDCROSS" to 90999 to make a $10 donation.
Don't want to send cash? You can donate the proceeds of an eBay (NASDAQ:EBAY) sale to charity. With eBay Giving Works, it's easy to dedicate some or all of the profits from a sale or purchase to the American Red Cross Pikes Peak Chapter,
Goodwill Colorado Springs, Springs Rescue Mission and other worthy causes. Whatever you choose to donate, eBay will give you a fee credit for the amount you pledge.
Know of a killer deal or insane bargain? Email the goods to OnSale@FOXBusiness.com and share the wealth.