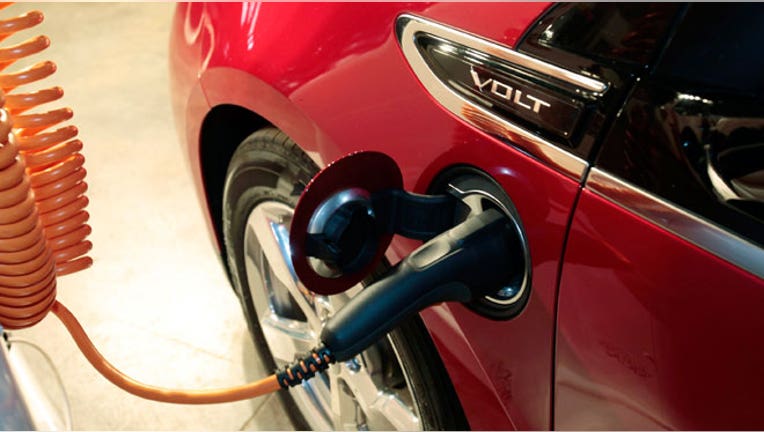 General Motors (NYSE:GM) is slashing the price of its Chevrolet Volt, as the automaker tries to jolt sales of the plug-in hybrid.
The 2014 Volt will cost $5,000 less than the previous model with a sticker price of $34,995 including the destination fee. A federal tax credit of up to $7,500 brings the total cost to $27,495, before additional tax credits from some states like California.
"The 2014 Volt will offer the same impressive list of features, but for $5,000 less," said Don Johnson, U.S. vice president of Chevrolet sales and service. "We have made great strides in reducing costs as we gain experience with electric vehicles and their components. In fact, the Volt has seen an increase in battery range and the addition of creature comforts, such as a leather-wrapped steering wheel and MyLink, since its launch in 2010."
Car makers have broadly cut prices for electric cars amid tepid demand in the U.S. Electric vehicle sales more than doubled year-over-year to nearly 49,000 through July but remain just half a percentage point of the overall market, according to website HybridCars.com
Sales of the Volt, which got a $5,000 price cut for 2013 as well, climbed 9% to 11,643 vehicles over the same period.
Kelley Blue Book senior analyst Alec Gutierrez said that while the Volt offers world-class technology, "Chevrolet has quickly discovered that when price savings at the pump and ultimately value are your key selling points, a $40,000 cost of entry makes for a difficult hurdle to overcome for most budget conscious consumers."
In January, Nissan cut the price of its all-electric Leaf by more than $6,000. Honda (NYSE:HMC) lowered the price of its Fit subcompact car by one-third, while Ford (NYSE:F) is charging 10% less for its Focus Electric.
GM touted the Volt's fuel economy of 98 miles per gallon equivalent, adding that Volt owners save about $900 in annual fuel costs.
Chevrolet recently began selling its Spark EV, which has a sticker price of $19,995 after the federal tax credit, in California and Oregon. California is the Volt's largest market, GM said.
GM also plans to launch the Cadillac ELR, which is based on the same technology used in the Volt, although pricing for the luxury electric car has not been announced.