GM Unveils Share Offering, Expands Free Maintenance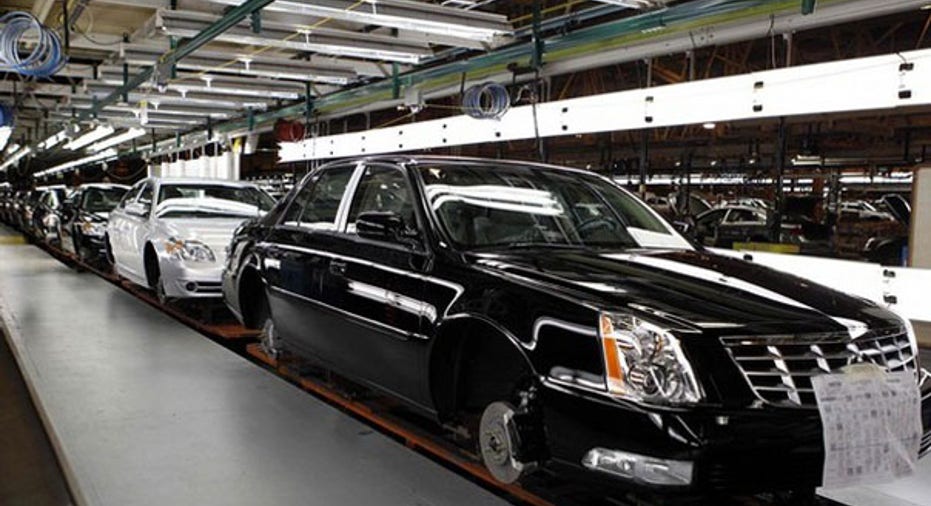 General Motors (NYSE:GM) will spend $1.1 million on a share offering but has no plans yet to offer a dividend, according to a filing Thursday with the Securities and Exchange Commission.
The company plans to offer 50 million shares generated from stakes held by VEBA and the U.S. Treasury.
After the company's annual meeting Thursday in Detroit, Chief Executive Dan Akerson commented on the Treasury's pending exit from the automaker. According to Dow Jones Newswires, Akerson said the American public was "well served" in bailing out GM, and the company is pouring cash into new products and facilities.
He added that GM's near-term goal is to earn an investment-grade credit rating.
The company also announced that it is expanding its two-year free maintenance program to most of its vehicles, as the Big Three automaker looks to drive customer loyalty and build excitement around its upgraded Chevrolet portfolio.
The program now includes 2014 Chevrolet, Buick or GMC models purchased or leased since May. The free scheduled maintenance includes tire rotation and oil changes for two years or 24,000 miles, which comes first.
GM had previously announced the service for its Chevrolet Silverado and GMC Sierra pickup trucks. Cadillac already offers a separate four-year maintenance program.
"The new plan will kick off our customers' ownership experience on the right foot and keep our strong sales momentum going," Akerson said at the meeting.
GM is attempting to combat declining market share in the U.S. by upgrading its portfolio and turning to quick refreshes. New versions of the Chevrolet Impala and Corvette have hit showrooms, while redesigned Silverado and Sierra trucks are due out this summer. Its recently upgraded Chevrolet Malibu will also get another refresh for the 2014 model.
Meanwhile, OnStar said it will provide free RemoteLink service for five years. RemoteLink allows drivers to lock and unlock their cars, as well as start the engine, using their smartphones.
Shares of GM were trading 21 cents higher at $34.23 Thursday morning.