GM to Unveil $2 Billion U.S. Expansion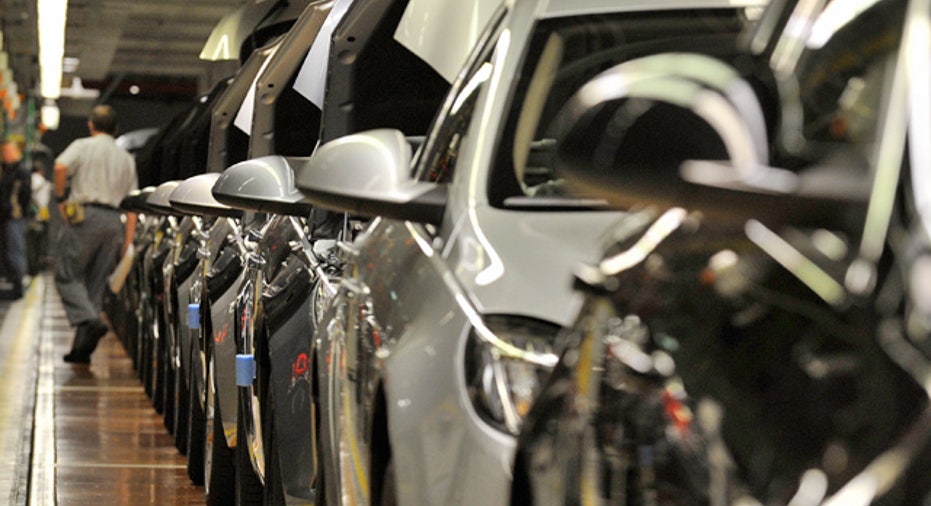 FOX Business has learned General Motors (NYSE:GM) plans on announcing a program of $2 billion in spending to upgrade as many as 18 plants and hire in the neighborhood of 4,000 new workers.
GM Chief Executive Officer Dan Akerson will make the announcement at GM's Toledo, Ohio power train plant, one of those in eight states slated for the new investment. The Toledo plant currently makes 6-speed transmissions for two of GM's most popular vehicles, the Chevy Malibu and Cruze. It is expected to be in line to begin making new, more fuel efficient 8-speed transmissions and add between 250 and 400 new employees.
Ohio Governor John Kasich is expected to be on hand for the announcement, expected at 1:30 p.m. ET Tuesday. It is being billed as a "We're Back" milepost by GM, which last week announced its fifth consecutive profitable quarter.
Sources tell FOX Business, most of the dollars will be spent in the "short term" and that the program of expansion and hiring is also in response to an expected production deficit by Japanese automakers in the wake of the earthquake and tsunami. Though GM may not announce all of the specifics of the expansion program Tuesday, another source tells FOX Business the GM Detroit Hamtramck plant is expected to be one of the locations slated for upgrade and hiring.
The Hamtramck plant makes the Chevy Volt. GM is believed to be selling all the Volts it can make and has outsold the Nissan Leaf by a two to one margin since the two electrics started going head to head at the start of the year.